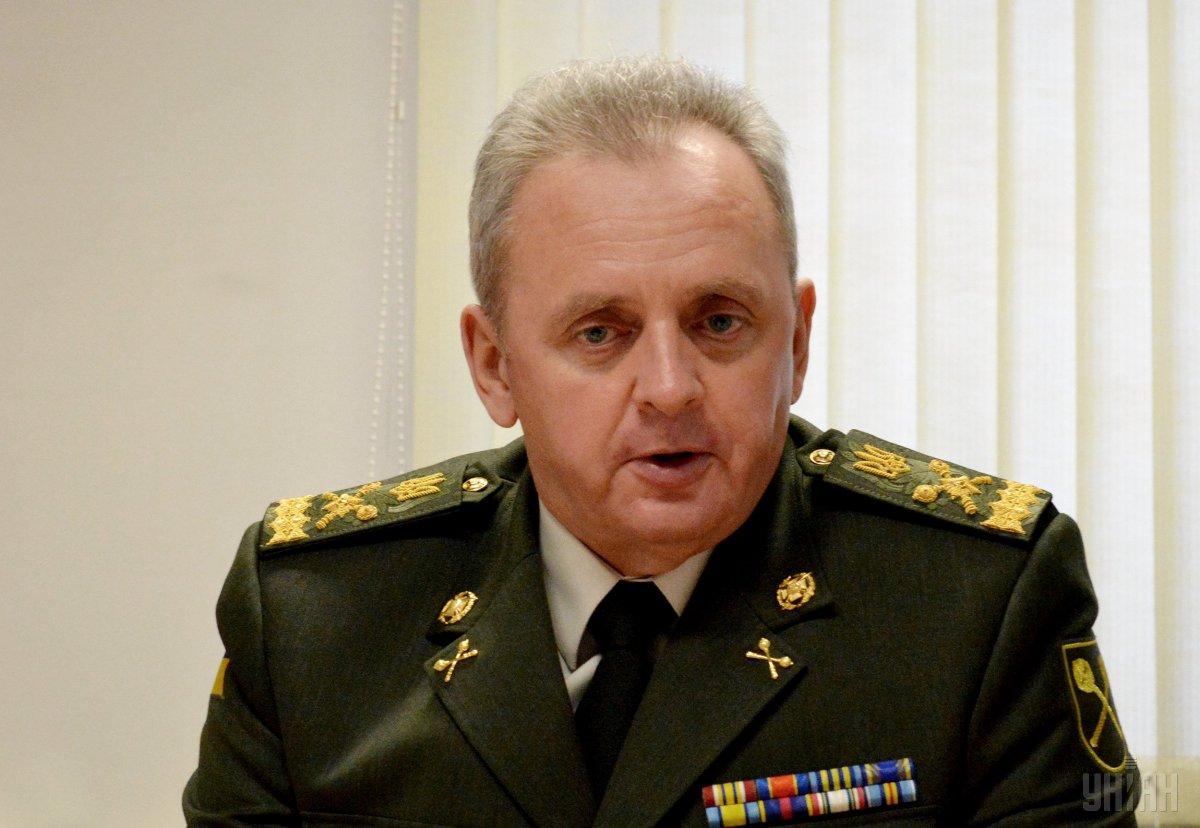 Photo from UNIAN
Chief of the General Staff and Commander-in-Chief of the Armed Forces of Ukraine Viktor Muzhenko says Russia has been making use of a period of pre-election "turbulence" in Ukraine to conduct a range of special operations to undermine the country's defense potential.
"The Russian Federation uses a period of the so-called pre-election 'turbulence' that started in our country to conduct a range of special operations to undermine the defense potential of Ukraine," he said at a meeting with representatives of the military diplomatic corps accredited in Ukraine, according to an UNIAN correspondent.
Read alsoRussia planning offensive operations against Ukraine, General Staff in Kyiv says
Muzhenko noted a significant intensification of enemy efforts in the information space where Russia has been trying to influence Ukrainian troops through a series of information and psychological operations.
As UNIAN reported earlier, Russian proxy forces in Donbas had been using portable cell transmitters to deliver fake and provocative text messages to mobile phones of Ukrainian troops on the front line to sow panic among Ukrainian forces or destabilize the units, urging to defect or stand up against Ukrainian government.