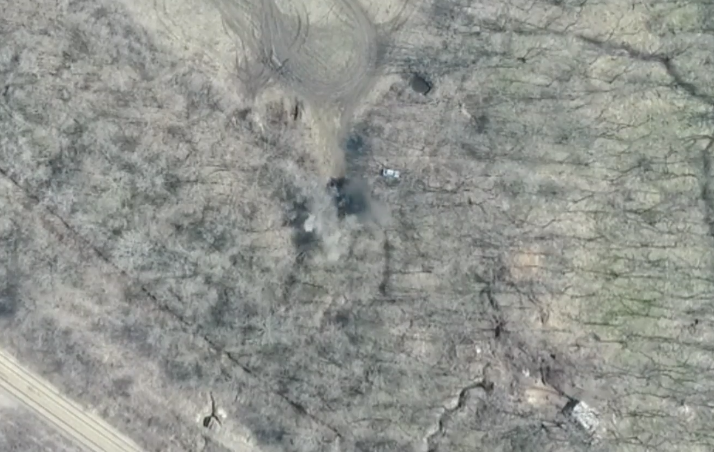 Snap from video
Officer of the Armed Forces of Ukraine Anatoliy "Shtirlitz" Shtefan has shared a video of a strike on the position of Russian occupation forces in Donbas, eastern Ukraine.
"Fighters of the K-2 unit with the 54th Mechanized Brigade are constantly taking measures to scrap Russia's excessive 'humanitarian aid' and mercenaries. The day before an enemy infantry fighting vehicle was destroyed and two occupiers were killed as a result of an adequate response to the enemy's provocative fire," he wrote on Facebook on April 12.
Russia's hybrid military forces on April 11 mounted 20 attacks on Ukrainian army positions in Donbas, with one Ukrainian soldier reported as killed in action and another eight as wounded in action.