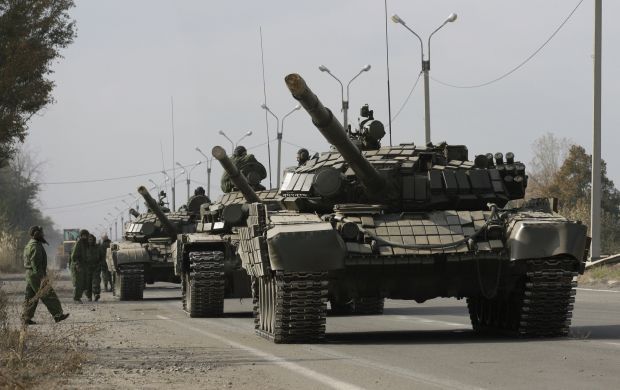 REUTERS
Ukrainian Defense Ministry press secretary Maksym Prauta has said the command of the Russian occupation forces is planning to secretly hold another round of mobilization in the temporarily occupied territory of Donetsk and Luhansk regions on the pretext of the "territorial defense" drills.
Citing a report by the Defense Ministry's Main Intelligence Directorate, he said at a briefing that the deployment of "territorial defense" headquarters by the so-called "mobilization departments of the DPR/LPR ["Donetsk People's Republic" and "Luhansk People's Republic]" is scheduled for April 15-23.
Read alsoUkrainian Army boasts of another successful strike on enemy position in Donbas
"In addition, civil defense drills will be held on April 15-17 with the involvement of all the so-called 'republican security forces.' At the same time, a reinforced administrative police regime will be introduced during the events when the so-called 'law enforcement agencies' have additional powers to search and detain citizens who avoid conscription for military service as part of the Russian occupation forces," Prauta said.
The mobilization conducted this way has caused outrage among the local population, especially among the citizens of eligible ages for conscription after the limit was raised to 65 years, as well as young people who, instead of continuing their studies and receiving a profession, would be called up to join units of the 1st (Donetsk) and the 2nd (Luhansk) Army Corps of the Russian armed forces.