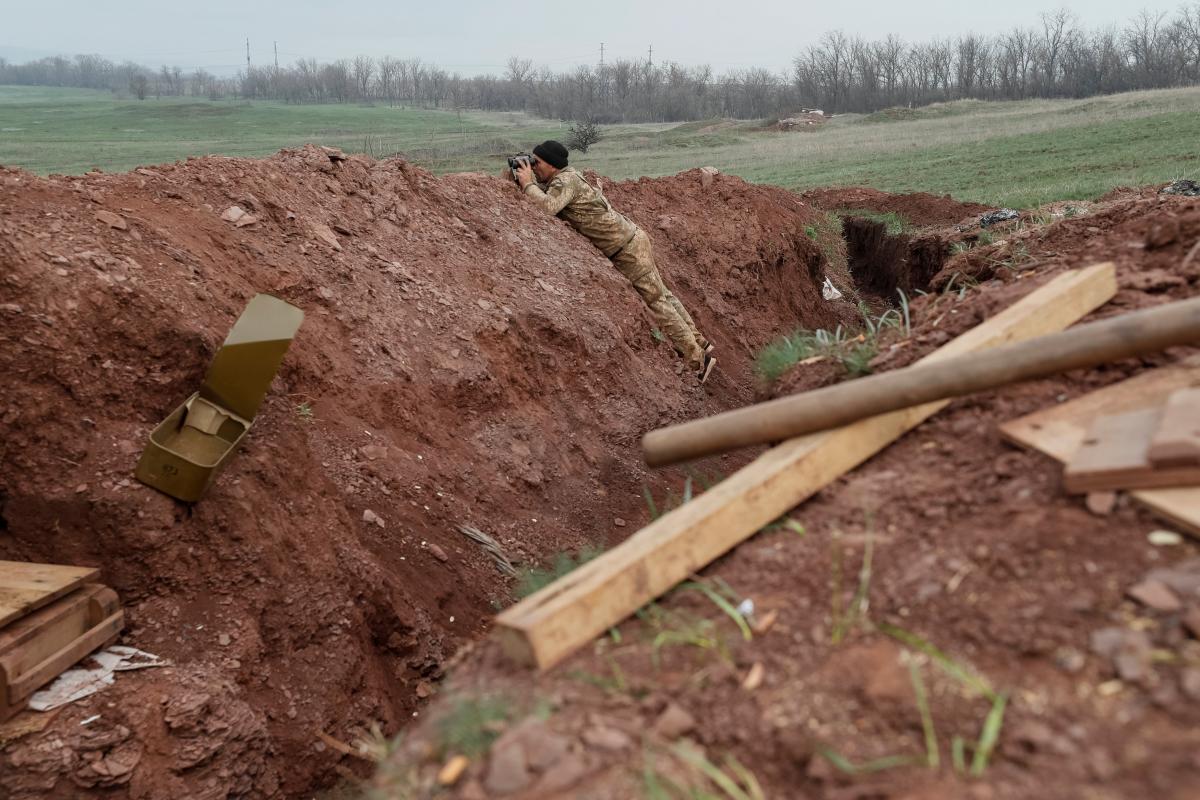 REUTERS
Ukrainian envoy to the Trilateral Contact Group (TCG) in Minsk Leonid Kuchma has announced the TCG has reached an agreement to work on a new mechanism to cease fire in Donbas, eastern Ukraine.
"For the first time, meetings of ad hoc [sub] groups were constructive. All parties wanted to find a solution. The tone of debate was quite different than the one before. We've arrived here with a road map from the President of Ukraine. The message is that the head of state really wants peace in that region ... It seems to me that everyone has heard that the Ukrainian side and the opposite side want to solve these problems. Therefore, there was trust in each other," Kuchma said in Minsk on June 5, according to Ukrainian President Volodymyr Zelensky's press service.
Read alsoUkraine's envoy at Minsk talks proposes lifting economic blockade from Donbas
The exchange of prisoners of war was discussed, Kuchma said. "I can't say these issues will be completely settled tomorrow. But I clearly know that they will start to address them. Also the issue of our sailors [24 Ukrainian sailors captured by Russia near the Kerch Strait in November 2018] was on the agenda. I am also convinced that the movement will be in that direction," he said.
Kuchma also reported that the TCG had discussed security issues. One of the agreements was not only the indication when a ceasefire should come into force but also a mechanism for its implementation. "It is a question of principle. Since neither side [earlier] wanted to put themselves into an awkward situation and then to be held liable. And today we must show to the whole world that we want this truce. It should be stipulated that there should be no firing back, and a ban should be introduced on shelling of civilian facilities – schools, kindergartens. By June 19, the group should develop proposals. We'll have to approve them on [June] 19,"he said.
Kuchma also expressed the hope that there would be positive changes in solving the problem of the water supply in Russia-occupied Donbas after the TCG meeting in Minsk on June 5.
"We have agreed to work with the Cabinet of Ministers [of Ukraine]," he said.
In this connection, he announced a meeting with Ukrainian Deputy Prime Minister and Minister of Regional Development, Construction and Housing and Utilities Hennadiy Zubko on June 6, where the economic problems that were discussed at the TCG meeting should be considered.
Also, Kuchma added, the parties at the TCG had agreed to declare a truce near the village of Stanytsia Luhanska from June 10, which is needed for the disengagement of troops and weapons.