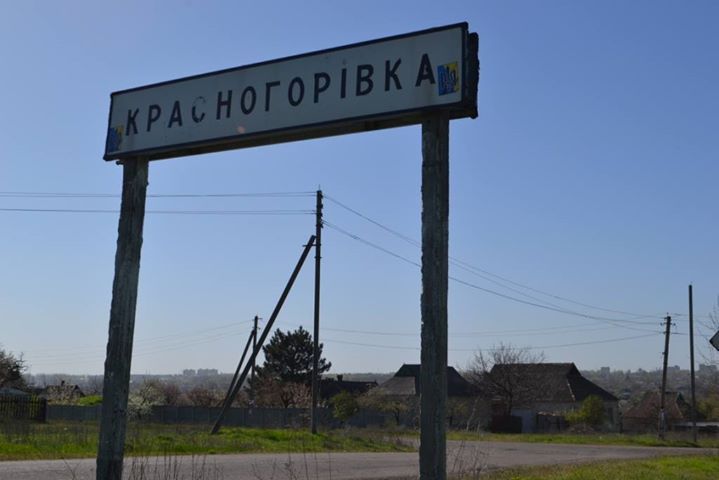 ATO press center
Five years ago, the Ukrainian Army liberated the town of Krasnohorivka from Russia-backed forces, the Armyia Inform new outlet of the defense ministry reports.
"Rapidly advancing toward Donetsk, Anti-Terrorist Operation forces took control of the suburbs of the regional center. The task of liberating Krasnohorivka from the invaders was received by the soldiers of the 20th Territorial Defense Battalion, reinforced by special operations forces, as well as the fighters of the Donbas and Right Sector Battalions, the report said.
It is noted that on August 1, 2014, two ATO assault groups maneuvered around Krasnohorivka from the north and entered the city from the rear, that is, from the east.
Read alsoUkraine marks fifth anniversary of Sievierodonetsk, Popasna liberation in Donbas
"The offensive of the Ukrainian troops was an absolute surprise for the armed gangs. The first strike group of our forces stormed the central part of the town where administrative headquarters are located, the second one worked on the southern industrial outskirts, specops – in the north, while distracting maneuvers were carried out on the western borders of Krasnohorivka," the defense ministry noted.
The report says the enemy's defense lines fell apart immediately.
"Having learned that they are half-surrounded, upon hearing our tanks roaring, the invaders started fleeing from Krasnohorivka in small groups. The enemy resistance was fractured. Only a few of them fired automatic rifles from car windows as they were fleeing toward Staromykhailivka. Several of these vehicles were destroyed by one of the attached anti-aircraft artillery teams of the 51st Brigade," the military said.
"The only serious clash in Krasnohorivka was the battle near ​​the town's draft office – the main HQ of the invaders. Our soldiers seized numerous trophies, plenty of weapons. Ukrainian assault groups reached the indicated sections of the southern outskirts of the town, where they completed a single defense line of the liberated Krasnohorivka. The town returned to a civilized peaceful life," the Ministry of Defense noted.