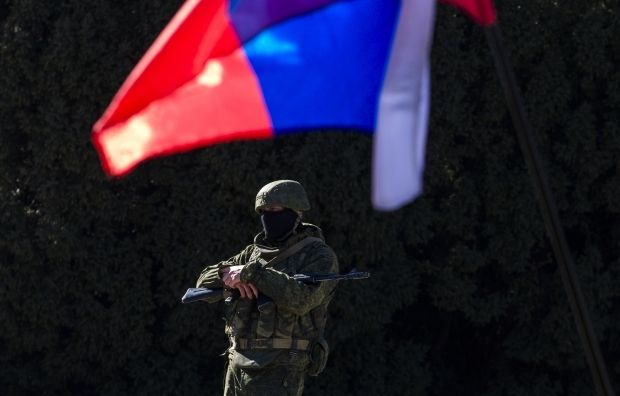 The first large-scale arrival of Russian troops in Ukraine was seen in August 2014 / Photo from ZN.UA
Ilya Yashin, a key Russian opposition figurehead and ally of murdered Kremlin critic Boris Nemtsov, announced this in an interview with tsn.ua.
According to Yashin, one of the schemes suggested the transfer of Russian regular troops to Ukraine. The first regiment entered Ukraine when the Ukrainian army was successfully advancing on Russian-backed separatists.
"The first such mass arrivals of Russian military were seen in August 2014, when the Ukrainian army managed to launch a significant offensive. In fact, a full-scale invasion was thus staged to stop this offensive on the separatists, conditions were created for concluding the first Minsk agreements," Yashin said.
There were other invasions by Russian troops, Yashin said. Mainly Russian soldiers were guilty of creating the Debaltseve pocket.
"There were other incursions in January and February. According to our information, the Russian army was playing a significant role when the so-called Debaltseve pocket was created," he said.
As UNIAN reported earlier, the General Staff of the Armed Forces of Ukraine reported that 2,130 Ukrainian soldiers were withdrawn from the surrounded town of Debaltseve in February 2015.
Debaltseve, an important railway junction for separatists because it links Donbas with Russia, saw the fiercest battles over the entire period of the war in Donbas.
According to official statistics, 66 Ukrainian soldiers were killed and more than 300 were wounded in the Debaltseve pocket.