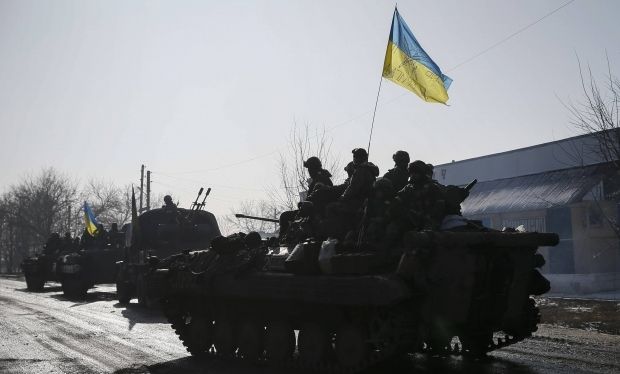 REUTERS
The death toll during the anti-terrorist operation (ATO) in eastern Ukraine has totaled 1,541 Ukrainian soldiers from the Armed Forces, including airmobile troops, while the enemy's loss has been estimated at 14,600 men.
This was written on Facebook by civil volunteer Tetiana Rychkova, citing data from a military attaché, who announced the figures at a briefing at Ukraine's Zhytomyr firing range.
"The death toll statistics during the ATO are the following: 1,205 servicemen from the Armed Forces of Ukraine and 336 airmobile troopers have been killed, while the occupants' losses totaled 14,600 people. State awards were given to 894 Ukrainian servicemen, five of them were also awarded with the Hero of Ukraine title," she wrote.
The fight for Donetsk airport during the ATO lasted for 242 days, while the defense of Minsk during WWII lasted for four days, the defense of Brest Fortress in Belarus by the Soviet army against Hitler's German forces continued for 29 days, that of Kyiv for 81 days, and of Stalingrad for 200 days, she wrote.
При моем графике работы совершенно нет времени на отдых. На улицу я выхожу только когда иду в МО и возвращаюсь домой. Ви...

Posted by Рычкова Татьяна on 11 Апрель 2015 г.