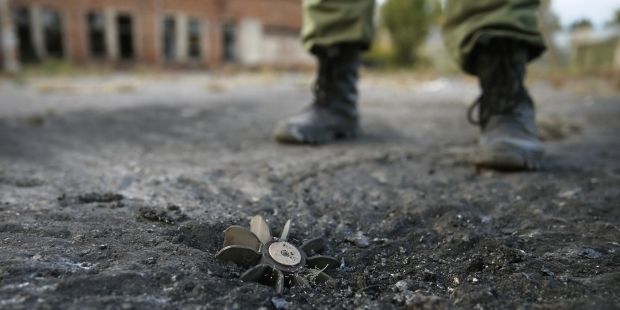 REUTERS
The OSCE Special Monitoring Mission (SMM) to Ukraine announced this in its update for April 16, which was published on April 17.
"At the Joint Centre for Control and Co-ordination (JCCC) observation point at Donetsk railway station ("Donetsk People's Republic"-controlled, 8km northwest of Donetsk city centre) the SMM witnessed attempts by the JCCC to organise three ceasefires (to begin at 08:50hrs, 09:30hrs and 11:00hrs respectively) flounder as sporadic firing of mortars and machine guns started within a few minutes of the arranged start time," the update reads.
The OSCE SMM said that according to both Ukrainian Armed Forces and Russian Federation Armed Forces officers at the observation point, an unidentified 'third party' was provoking the two sides.
During the entire day on Thursday, the observers at the railway station registered military activity at Donetsk airport and nearby areas, in particular, near the village of Pisky and the town of Avdiyivka, which are still controlled by the Ukrainian authorities.
"From an observation point at Donetsk railway station the SMM heard multiple explosions from mortars, artillery and bursts of small arms and heavy machine gun fire throughout the day. Explosions were also heard near government-controlled Berdianske (1.5km west of Shyrokyne, 20km east of Mariupol), although Shyrokyne itself remained calm," the update reads.