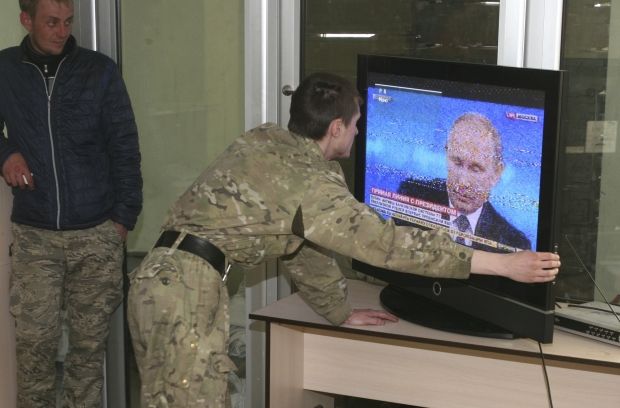 REUTERS
"According to information we have, on the uncontrolled territories there is a contingent of almost 50,000 armed men, which is being formed into military units and trained by Russian specialists," Taranov said.
Asked whether Ukraine has the resources to defend itself against such an army, Taranov said that the Armed Forces of Ukraine, quantitatively, qualitatively, and technically, were able to "meet all the challenges."
"The Ukrainian Armed Forces are now geared up for the present challenges," Taranov said.
"All four waves of mobilization, and the fifth is going on now, ensure the country's defense. A large percentage of those who have served in the war for a year on a voluntary basis are still ready to serve. First of all these are the troops of the 25th and the 95th airborne brigades. They are specialists who have combat experience."
He also said that the Ukrainian army "will not allow the enemy Grad multiple rocket launcher units come close enough to threaten civilians," and added that Ukraine's defense is based on its artillery.
Commenting on the possible use of aircraft by Russia against Ukraine, Taranov said that "the air defenses of the country are ready."