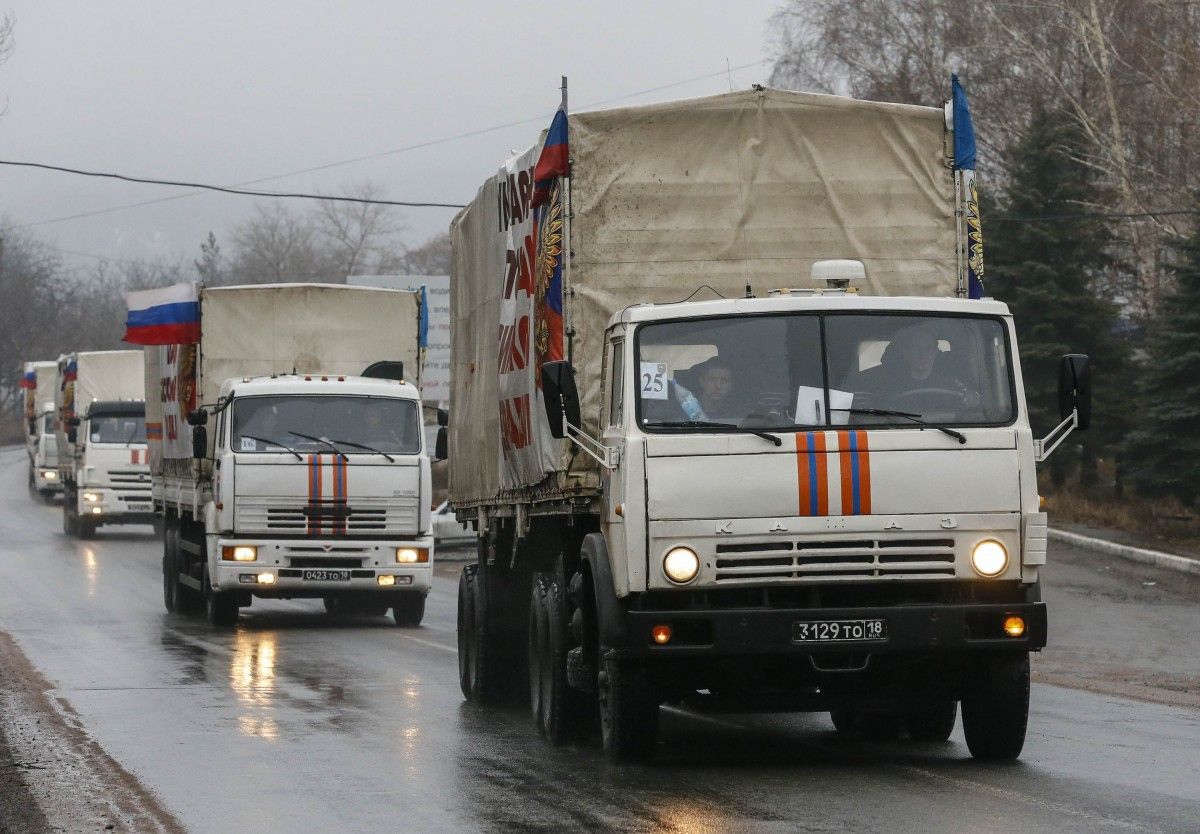 Photo from tsn.ua
The Russian Ministry of Emergency Situations has sent its 96th "humanitarian convoy" to Donbas.
The trucks are supposedly heading to the Russian-Ukrainian border, where they will be split into two parts for the occupied cities of Donetsk and Luhansk, the ministry's press service reported.
Read alsoUkrainian FM: No new ceasefire agreed at Minsk talks
It is alleged the convoy will deliver medicines and Christmas gifts.
The Ukrainian State Border Guard Service has not yet commented on this issue.
As UNIAN reported earlier, Russia has been sending "humanitarian" aid to Donbas since August 2014. More than 70,000 tonnes of such aid has already been supplied.
Ukrainian customs officers and border guards are not allowed to examine "humanitarian" trucks coming from Russia to the territories of Ukraine beyond government control. Moreover, Ukrainian officials earlier said they had proof that the "humanitarian" cargo included, among other things, weapons, ammunition, and anti-tank grenades.
Ukraine's Ministry of Foreign Affairs has repeatedly called on Russia to cease violations of Ukraine's sovereignty through supplies of the so-called "humanitarian" assistance.