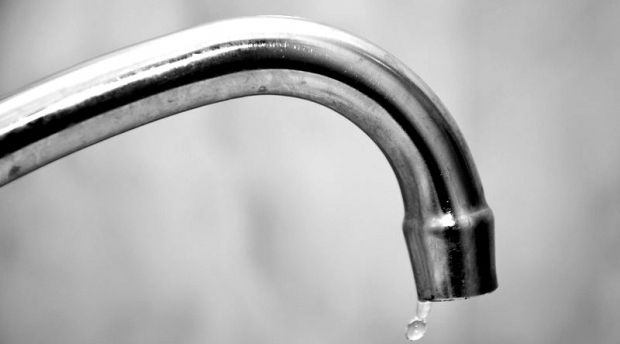 Many households in militant-controlled territory in Luhansk region cut off from the water supply / ipnews.in.ua
The water main in the town of Zolote has been damaged as a result of shelling by militants, and a large occupied territory in Luhansk region – from the town of Pervomaisk to the town of Krasny Luch – will remain cut off from the water supply, Moskal's press service said.
"The pipe near our farthest roadblock, which is regularly shelled from mortars, has been damaged. The hydraulic damper has been unsealed, and it is flooding civilian houses and our military fortification facilities. Simultaneously, various dirt gets into the damaged pipe, therefore the water supply will be cut off in the occupied territories in Luhansk region, namely the towns of Pervomaisk, Stakhanov, Brianka, Alchevsk, Antratsyt, Kirovsk and other towns and villages as farther as the town of Krasny Luch, in the coming hours, Moskal said.
According to him, this is a vast territory where there is no alternative source of the water supply. Considerable funds and labor force are needed to repair the water main.
The water is supplied to the occupied areas free of charge, therefore the region's losses caused by the damage are estimated at millions of hryvnias, he said.
"But we won't repair the life-supporting infrastructure damaged by shelling on the other side of the frontline. You've damaged the water pipe, cut off your own and civilians' water supply – repair it by your own efforts and expenses," Moskal said.
According to him, he guarantees repair units' safe access to the damaged pipeline.
"Until then, there won't be any water supply to the occupied areas," he stressed.