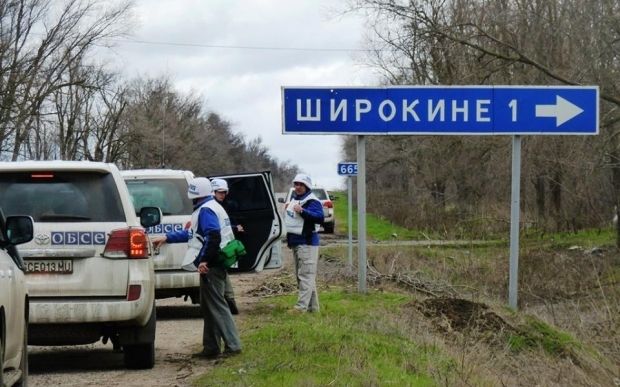 The situation in Shyrokyne is difficult despite the Orthodox holiday Pentecost / Photo from facebook.com/ato.news
"At the moment, we hear gunfire again… The day isn't calm today," Alferov said.
According to him, the situation is difficult today despite the fact that the Ukrainians mark the Orthodox holiday Pentecost on Sunday.
"The terrorists continue firing from heavy machine guns. Therefore, the situation is tense, despite the holiday," he added.
Another severe fighting is under way near the village of Triokhizbenka in Luhansk region.
The battle near a destroyed bridge in Triokhizbenka has been lasting since 1100 Kyiv time on Sunday, spokesman for the Anti-Terrorist Operation (ATO) headquarters in Luhansk region Ruslan Tkachuk told Channel 5. Militants are using small arms and rifle-attached grenade launchers.
What is more, the enemy started shelling the outskirts of the town of Schastia shortly after Sunday noon, using 82mm-caliber mortars and heavy machine guns.