Teenager and his father killed in booby-trap blast in Stanytsia Luhanska
Two civilians were killed in a booby-trap explosion on the outskirts of the village of Stanytsia Luhanska on Sunday morning, head of Luhansk Regional Military and Civilian Administration Hennadiy Moskal's press service reported.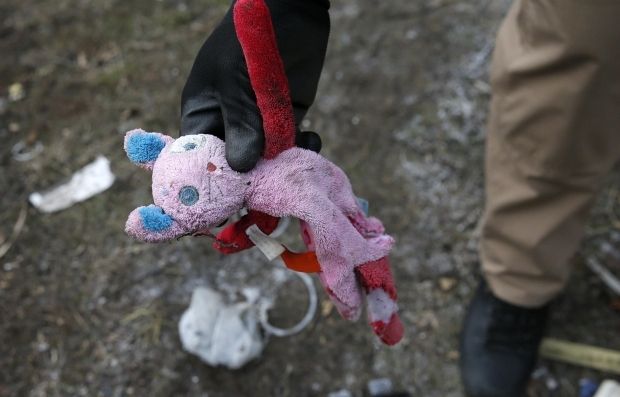 REUTERS
A 55-year-old man with two sons, all being residents of the village of Nyzhnia Vilkhova in Ukrainian-controlled territory of Stanychno-Luhansk district, were moving towards a railway bridge on a bank of the River Siversky Donets, and walked straight into a booby trap with a hidden hand-grenade.
The father and his 14-year-old son died in the blast; the other son (his age is being verified) remained alive and reported about the grenade explosion to the police.
Investigators are now working on the site, the press service said.
If you see a spelling error on our site, select it and press Ctrl+Enter