Death toll in Donbas exceeds 6,400 people, 28 killed in recent Maryinka battle – UN
Jeffrey Feltman, the United Nations Under-Secretary-General for Political Affairs, says that the latest death toll since the outbreak of the conflict in eastern Ukraine stands at over 6,400 people.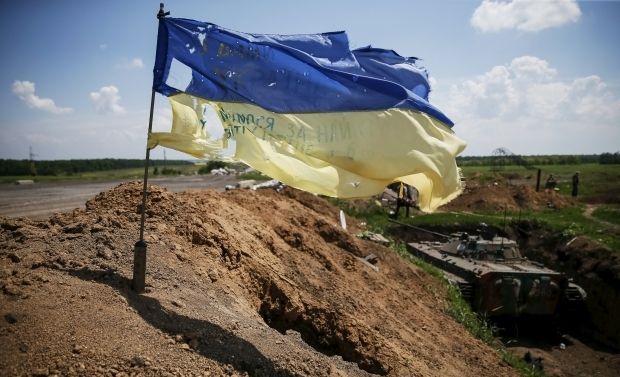 REUTERS
"The latest death toll since the outbreak of the conflict stands at over 6,400 people. Since the signing of the Minsk package, some additional 400 lives have been lost. Sadly, just as Wednesday, according to the OSCE HR's latest figures, an additional 28 people, including 9 civilians, were killed in deadly clashes around Maryinka," he said at the UN Security Council on June 5.
"This is a sharp increase over past weeks, particularly as heavy shelling elsewhere in Donetsk reportedly continued throughout yesterday [June 4]," he added.
As UNIAN reported earlier, combined Russian-separatist forces early on June 3 launched a massive attack on Ukrainian troops near the town of Maryinka in Donetsk region, which later developed into a full-scale advance.
Four Ukrainian soldiers were killed near Maryinka alone on June 3, according to Ukrainian Presidential Advisor Yuriy Biryukov's update as of Thursday morning. Thirty-nine Ukrainian soldiers were wounded, he wrote on Facebook.
If you see a spelling error on our site, select it and press Ctrl+Enter