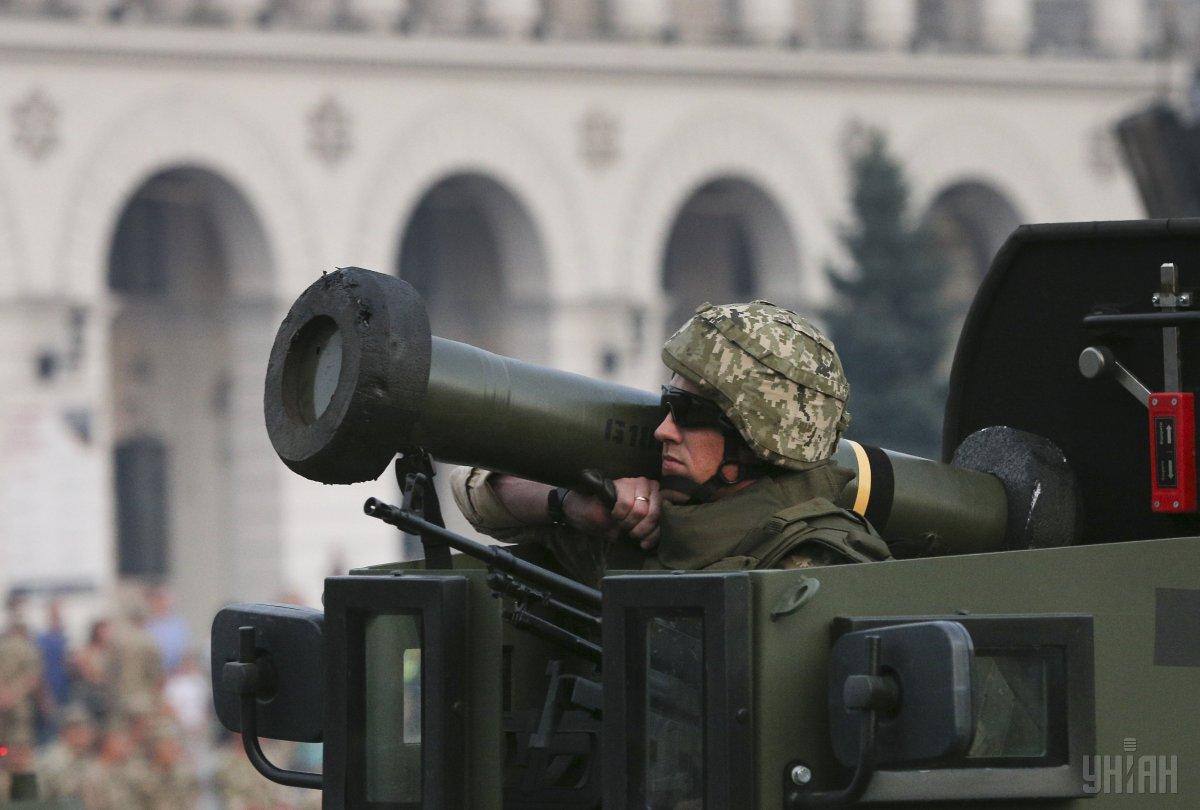 Photo from UNIAN
The U.S. Department of Defense has signed a contract for the production of Javelin anti-tank missile systems for a number of countries, including Ukraine.
Read alsoNational Interest: Ukraine is getting stronger: What if it could take on Russia?
"Raytheon/Lockheed Martin Javelin JV, Tucson, Arizona, was awarded an US$18,431,215 modification (P00022) to contract W31P4Q-19-C-0059. Work will be performed in Tucson, Arizona, with an estimated completion date of June 25, 2020," reads a statement on the website of the U.S. Department of Defense.
"Fiscal 2020 operations and maintenance, Army, and foreign military sales (Australia, Czech Republic, Estonia, France, Georgia, Indonesia, Ireland, Jordan, Lithuania, New Zealand, Norway, Oman, Qatar, Turkey, Ukraine and United Arab Emirates) funds in the amount of US$18,431,215 were obligated at the time of the award. U.S. Army Contracting Command, Redstone Arsenal, Alabama, is the contracting activity," it said.
As UNIAN reported earlier, at the end of 2017, the U.S. Presidential Administration of Donald Trump decided to sell Ukraine lethal weapons, including Javelin anti-tank missile systems.
On March 1, 2018, the U.S. Department of State approved the sale of 210 Javelin missiles and 37 launchers totaling about US$47 million, which were delivered to Ukraine in April 2018.
In 2019, Ukraine's Defense Ministry signed a contract for delivery of the second batch of the U.S. Javelin anti-tank missile systems (ATMS).