SBU: 54 Russian servicemen held criminally responsible in Ukraine
Fifty-four Russian servicemen have been held criminally responsible in Ukraine; eight of them remain in custody now, according to Vasyl Vovk, the chief of the main investigation department of the Security Service of Ukraine, or the SBU.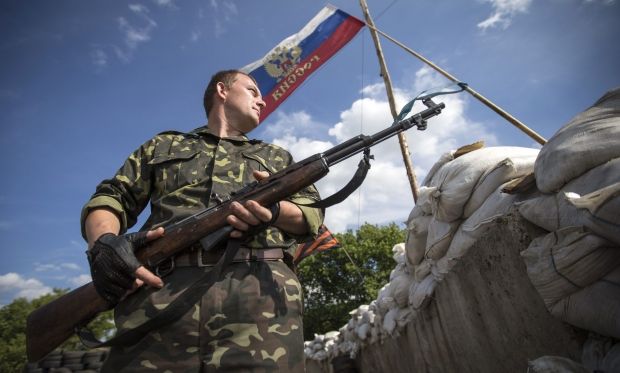 REUTERS
"These 54 persons are citizens of Russia. They told us so themselves. They were held criminally responsible. I would like everybody to understand what it means. This is the announcement of charges against a citizen. On such a list there are [Igor] Girkin [also known as Strelkov, a Russian former "defense minister" of the self-proclaimed Donetsk People's Republic] and [Nikolay] Kozitsyn [Russian citizen, a general of the Russian Cossack army, a co-organizer of a separatist movement in the self-proclaimed Luhansk People's Republic], and other Russian citizens who were charged in absentia," he said, according to news.liga.net.
Eight people remain in custody, he added.
"Eight people are in custody; their cases are being investigated by the SBU. There are five more people whose cases have been sent to court already. Thus, there are 13 in total. Six people have already been sentenced for a term of from seven to thirteen years," Vovk said.
What is more, Ukraine has also opened cases against Russian Defense Minister Sergei Shoigu and the chief of the Border Service of Russia, he added.
If you see a spelling error on our site, select it and press Ctrl+Enter