OSCE records over 300 cases of shelling near Donetsk airport on Thursday
The OSCE Special Monitoring Mission (SMM) to Ukraine recorded over 300 cases of shelling near the destroyed Donetsk airport in the Anti-Terrorist Operation (ATO) zone in eastern Ukraine on Thursday, July 9.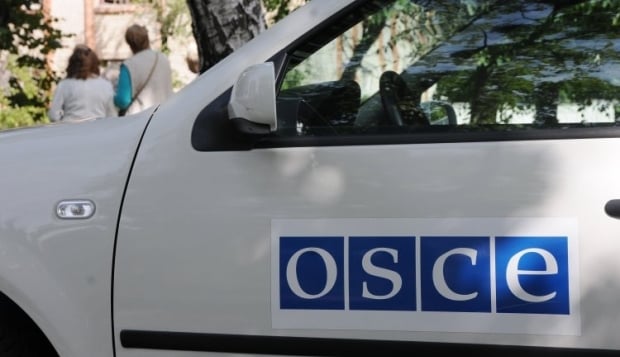 OSCE observers recorded over 300 cases of shelling near the destroyed Donetsk airport / Photo from UNIAN
"Although significantly less than the previous day, the level of violence at and around the destroyed "Donetsk People's Republic" ("DPR")-controlled airport (12km north-west of Donetsk) was high," the OSCE SMM said in its daily update based on information received as of 19:30 Kyiv time on July 9.
"Positioned at the "DPR"-controlled central railway station (8km north-west of Donetsk), the SMM between 7:50 and 13:00hrs heard the sounds of 103 incoming, 98 outgoing and nine indeterminate rounds. The rounds – either artillery or mortars – impacted in or were fired from locations 3-10km to the north-east, north, north-west and west of the SMM's position," the update said.
At the same location between 12:45 and 18:00hrs, the SMM heard an additional 121 incoming and outgoing artillery or mortar rounds, plus small arms and light weapons and anti-aircraft fire.
As UNIAN reported earlier, the situation in eastern Ukraine remains tense, but stable and controllable by the ATO forces. However, the ATO press center has said, combined Russian-separatist forces have more frequently fired artillery systems on civilian residential areas in recent days.
If you see a spelling error on our site, select it and press Ctrl+Enter