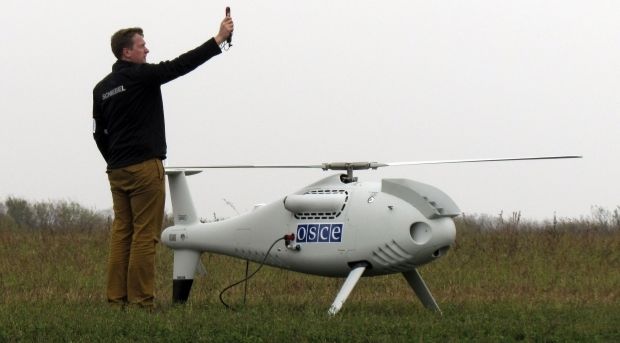 REUTERS
Despite statements by the parties to the Donbas conflict that heavy weapons have been withdrawn under the Minsk agreements, OSCE monitors continue fixing the presence of military hardware close to the line of contact in eastern Ukraine, the OSCE SMM reported in an update based on information received as of 19:30 Kyiv time on July 10, 2015, which was released on July 11.
"SMM unmanned aerial vehicles (UAV) continued to observe concentrations of military hardware in and around "Donetsk People's Republic" ("DPR")-controlled Komsomolske (76km north-east of Mariupol), noting six main battle tanks (MBTs), 41 armored personnel carriers (APCs) and more than 40 military trucks of different types," reads the update.
In "DPR"-controlled Bezimenne (30km east of Mariupol), the UAV observed three MBTs, 28 APCs and 30 military trucks, the update said.
In Luhansk region, the SMM observed six main battle tanks (MBT T-72) and one MBT (T-64) in government-controlled areas of Luhansk, while in "Luhansk People's Republic" ("LPR")-controlled areas of Luhansk the SMM saw two MBTs (T-64).