Ukrainian armed forces' Ukrainian caponiers were built over Donbas Battalion's positions / Photo from volynnews.com
"The events in Mukacheve happened in "due" time. When the traitors were going to surrender other territories to Russia-backed militants, when we launched a campaign to prevent treason, the theme of Mukacheve arose, and everyone is focused on it," he wrote.
According to Vynohrodskiy, the residents of Mariupol were told that "nothing bad would happen if the Ukrainian army surrendered some more territory of Ukraine."
"What is more, the Ukrainian armed forces' Ukrainian caponiers [a type of fortification structure for conducting flanking fire in two opposite directions] were built over and aimed at the battalion positions," he said.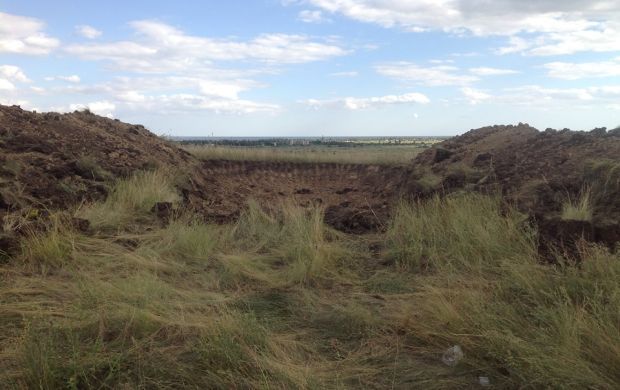 Ukrainian armed forces' Ukrainian caponiers / Photo from Anatoliy Vynohrodskiy's Facebook page
It is worth noting that MP from the Samopomich party Semen Semenchenko is going to report on this situation at a meeting of the Verkhovna Rada's Committee on National Security and Defense and at a faction meeting.
"Why do they build these caponiers aiming at the battalion, who and why is preparing the withdrawal of the Donbas Battalion from the first line in Shyrokyne? Questions asked by National Guard officers won't remain unanswered... We are interviewing witnesses of what has been happening... We are setting up a human rights group for legal support," Semenchenko wrote on Facebook.
As UNIAN reported earlier, pro-Russian militants retreated from the village of Shyrokyne in Donetsk region on July 2. The OSCE Special Monitoring Mission to Ukraine confirmed the withdrawal of the militants from the village.
In turn, the leader of the Donetsk People's Republic militant organization Oleksandr Zakharchenko claimed that Shyrokyne serves as a trap for Ukrainian troops now, after DPR militants withdrew to nearby fortified positions.