Jewish refugees in Ukraine start building 'shtetl'
Some contemporary Ukrainian Jews will soon find themselves living in a "shtetl", a Jewish village or small-town community in eastern Europe, called Anatevka, the leading Israeli English newspaper The Jerusalem Post reported.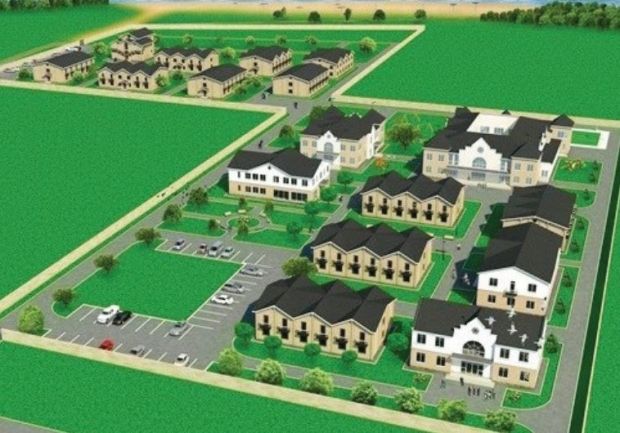 A model of the Anatevka Jewish refugee community being set up in Kyiv for displaced persons from eastern Ukraine / http://www.jpost.com
The project is being built by Kyiv's Jewish community to house refugees displaced by Donbas war.  Thousands of Ukrainian Jews are said to have fled the conflict-struck eastern Ukraine, including more than three-quarters of over 10,000 Jews who until recently lived in the separatist stronghold of Donetsk. While more than 7,000 have immigrated to Israel since early 2014, many have remained internally displaced within Ukraine, the newspaper reports.
According to the project's website, "Located only 30 minutes from the Kiev city center, the community will serve as a basis for refugees to find work, receive medical and psychological rehabilitation and begin new lives.
This new Jewish refugee community will comprise a Jewish school, synagogue and almost 80 apartments when it is completed this fall, according to its organizers.
The new complex will be located around a half-hour drive from downtown Kiev and is intended to house between 300 and 500 people, said Chaim Klimovitsky, an American volunteering on the project.
In October, the Diaspora Affairs Ministry signed a deal with the American Jewish Joint Distribution Committee to create a common fund to resettle Jewish internally displaced persons within Ukraine. The money was used to subsidize food and rent costs for a period of two months for those fleeing the war.
If you see a spelling error on our site, select it and press Ctrl+Enter