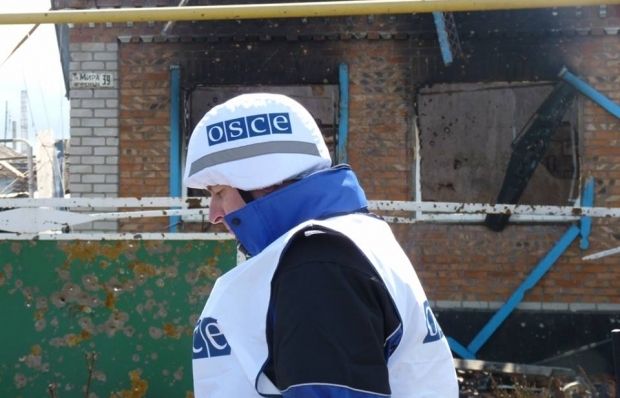 facebook.com/ato.news
"We have reported on the use of 122mm and 152mm-caliber heavy weapons by both sides," he said.
According to Hug, the OSCE is recording the increase of attacks from Sunday, August 9.
"We also saw that there were new "hot spots" on the contact line between Donetsk and Mariupol... The village of Novolaspa became new "hot spot," where both sides were using heavy weapons," he said.
"In Luhansk region, the main "hot spots" controlled by the Ukrainian government were the town of Schastia, the villages of Triokhizbenka and Troitske, and on the DPR side the areas of the villages of Kalynove and Vesela Hora," Hug said.
"We also spotted a large number of points on both sides, where we could see the use of heavy weapons. Both sides said that they had used heavy weaponry along the demarcation line," he said.