NATO: Russian proxies' attempts to grab more Ukrainian land unacceptable
23:57, 19 August 2015
War
NATO says that any attempt by Russian proxies to grab more of Ukraine's land would be unacceptable.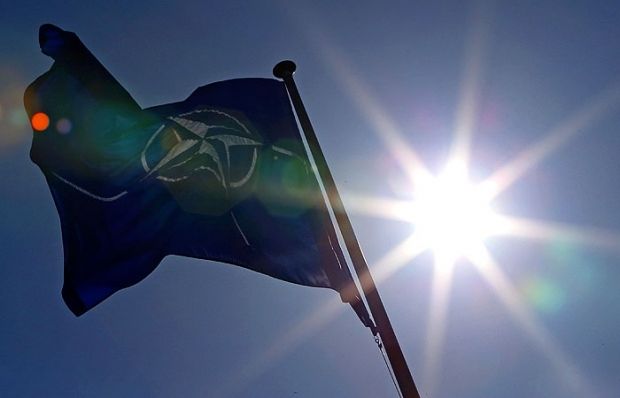 REUTERS
"Any attempt by the Russian-backed separatists to take over more of Ukraine's territory would be unacceptable to the international community," NATO Deputy Spokesperson Carmen Romero said in a statement on Wednesday.
"Today [August 19], NATO Allies discussed the situation in eastern Ukraine. Allies expressed their serious concern about the recent sharp escalation of violence. In the discussions, Allies stressed the need for all parties to de-escalate tensions and exercise restraint," the statement reads.
They underlined that the focus must be on pursuing a solution through diplomatic means. The full implementation of the Minsk agreements is the path to peace.
NATO says it stands firm in its support for Ukraine's sovereignty and territorial integrity.
"Allies reaffirmed that an independent, sovereign and stable Ukraine, firmly committed to democracy and the rule of law, is key to security in the Euro-Atlantic area," the statement said.
According to NATO, OSCE monitors must be able to do their job safely and without restrictions.
"Russia has a special responsibility to find a political solution," NATO emphasized.
NATO says it will continue to follow the situation very closely.
If you see a spelling error on our site, select it and press Ctrl+Enter