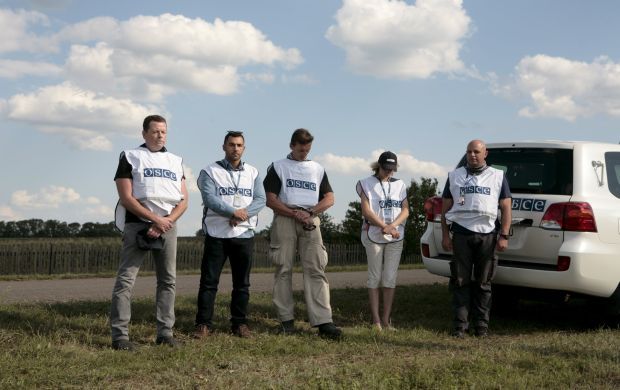 REUTERS
"Just this morning, in Bezimine  down at the Sea of Azov, a DPR [self-proclaimed Donetsk People's Republic] member threatened to kill our observers should they come to the checkpoint [he was manning] another time," Hug said at a briefing in the militant-controlled city of Donetsk on Wednesday.
"The mission continues to struggle with conflicting demands by the so-called DPR and the so-called LPR [Luhansk People's Republic]," Hug said.
"On the one hand they publically criticize us for not conducting patrols, but on the other hand, they do not allow us to actually reach these locations, by denying us access to these locations," he said.
The OSCE's monitoring drones have again experienced "military-grade jamming," he added.