Four Ukrainian volunteers freed from militant captivity in Donetsk
Four Ukrainian civil volunteers have been freed from militant captivity in the occupied city of Donetsk and have already left for home, according to Vasyl Budyk, an adviser to the Ukrainian Deputy Defense Minister.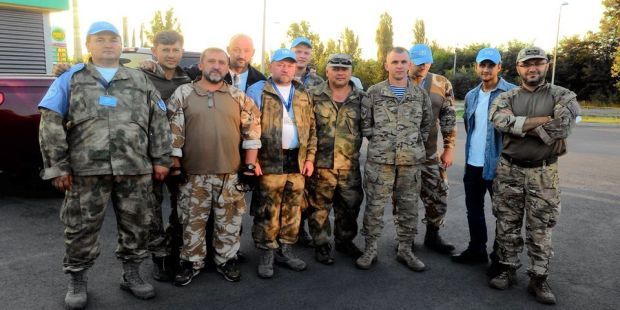 "The release of the volunteers is the result of long-lasting and intense negotiations conducted by the group of Viktor Medvedchuk [a pro-Russian politician involved in the Minsk peace talks. He is chairman of the Ukrainian Choice political organization, also headed ex-President Leonid Kuchma's administration in 2002-2005] with representatives of the DPR and the LPR [two self-proclaimed republics in Donbas, eastern Ukraine, the Donetsk People's Republic and the Luhansk People's Republic, respectively]. The guys will be able to see their families today due to the negotiators' efforts," Budyk wrote on Facebook.
UN personnel were also engaged in the negotiations, he added.
The group of negotiators returned to Donetsk to continue talks on the release of Ukrainian hostages and prisoners of war.
As UNIAN reported earlier, 2,852 people were released from militant captivity in the past 12 months.
If you notice a spelling error, please highlight it with your mouse and press Ctrl+Enter