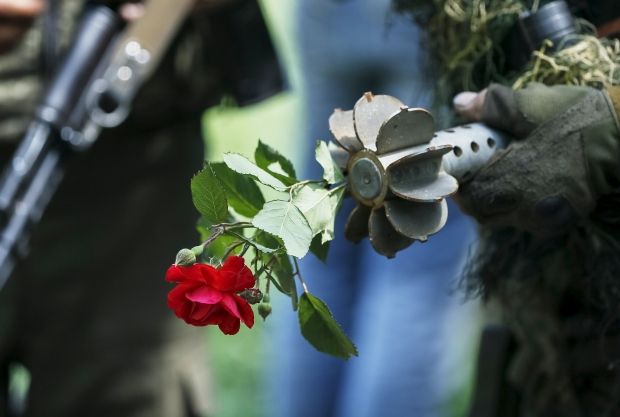 REUTERS
"The shelling of residential areas on both sides of the contact line has led to a disturbing increase in the number of civilian casualties over the past three months," said UN high commissioner for human rights Zeid Ra'ad Al Hussein on Tuesday, according to Deutsche Welle.
The UN human rights office (OHCHR) on September 8 reported at least 7,962 people had been killed and at least 17,811 have been injured since fighting broke out in eastern Ukraine in mid-April 2014
The conflict monitor warned those were conservative estimates and the actual numbers of dead and wounded could be much higher.
Read alsoUN coordinator elaborates on aid program in DonbasAt least 105 civilians were killed between mid-May and mid-August in near-daily clashes between forces loyal to the government in Kyiv and the pro-Russia separatists. In the previous three months, 60 civilians died in the fighting, said the OHCHR report.
It was noted that an agreement made between all sides to pull their heavy weapons from the so-called "contact line" had only been partially applied.
Kyiv and its Western allies accuse Russia of sending weapons and soldiers to the separatists, something Russia has denied.