Turchynov: Russia's offensive still possible, but Putin has no "master card"
10:26, 09 September 2015
War
Russia's offensive is still possible in Donbas, although Ukraine has a huge advantage at the diplomatic level, Secretary of the National Security and Defense Council Oleksandr Turchynov said on Ukrainian television's Channel 24.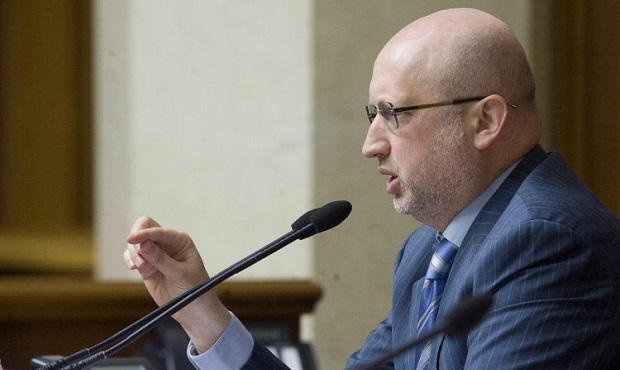 Photo from UNIAN
"We have them actually pressed. And Putin has no argument to say: "You see, the Minsk agreements are disrupted once again, Ukraine is not fulfilling its obligations." Putin has no "master card," all attempts to cover up his crimes by some political slogans are absent today," Turchynov said.
According to Turchynov, Russian troops are still in Ukraine, and they are reinforced.
"We can see how the Russian forces are concentrated, we see their preparation, the resources, which they systematically deliver to the occupied territories (weapons, military equipment, and ammunition load), we clearly understand that they are regular armed forces of the Russian Federation, which can go on the offensive at any moment," he said.
"Putin is now trying to negotiate with the West, he is preparing for an attempt to negotiate with the U.S. during the UN General Assembly in New York," Turchynov said.
"Russian provocations in Ukraine will continue and we have to be ready to repel the attack at any moment," he added.
If you see a spelling error on our site, select it and press Ctrl+Enter