Sector "M": Booby-trapped bodies found outside Donetsk
Booby-trapped bodies have been revealed in the village of Sopyne in Donetsk region, the press officer of the Mariupol "M" sector Ihor Biriukov said on Thursday, according to Ukrainian TV Channel 112 Ukraina.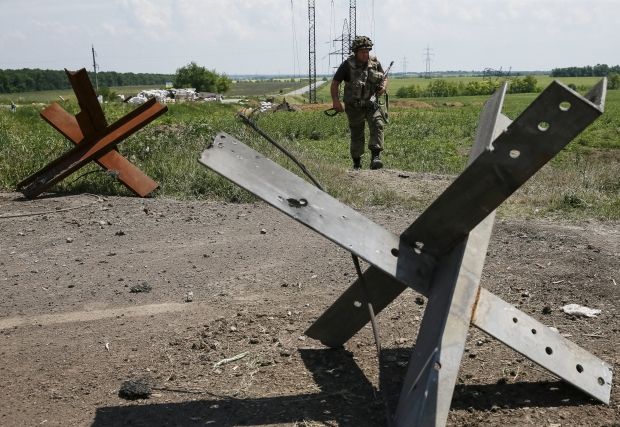 REUTERS
"According to our informants, residents of the village of Sopyne invite to explore a certain site, as they suspect there are boxes of ammunition and explosives there, so specialists will work there. The worst thing is that, according to our reconnaissance, booby-trapped bodies of Ukrainian soldiers and militants have been found there. Specialists will be checking this information as well – a group has already left there, accompanied by two TV channels, which will broadcast the operation," he said.
If you see a spelling error on our site, select it and press Ctrl+Enter