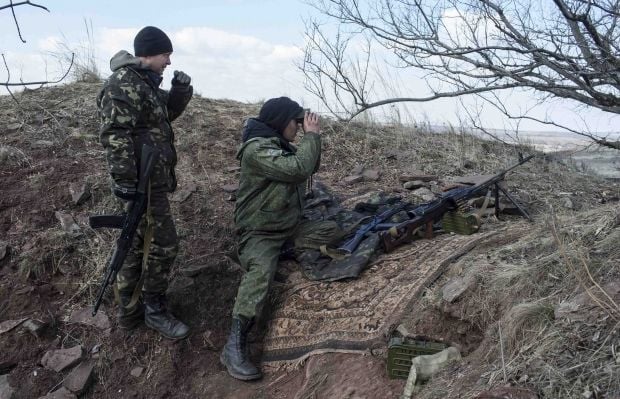 REUTERS
"The funds and material assets allocated by the Russian side for the maintenance of military units are being stolen by commanders who use the money at their own discretion," the report says.
It is reported that by order of the commander of the 3rd separate motorized rifle brigade in the militant-controlled town of Horlivka, Major-General Sokolov, in order to compensate for the shortage of funds, money for repairing weapons and military equipment is being taken from salaries of the troops.
In addition, those responsible for hiding the facts of plunder have been writing off material and technical resources, fuels and lubricants.
Read alsoDeputy Chief of Russian General Staff arrives in Donetsk, Ukrainian intelligence reportsEarlier, the Main Intelligence Directorate of the Ministry of Defense of Ukraine said that an inspection team chaired by Deputy Chief of the General Staff of the Russian Armed Forces had arrived in Donetsk.