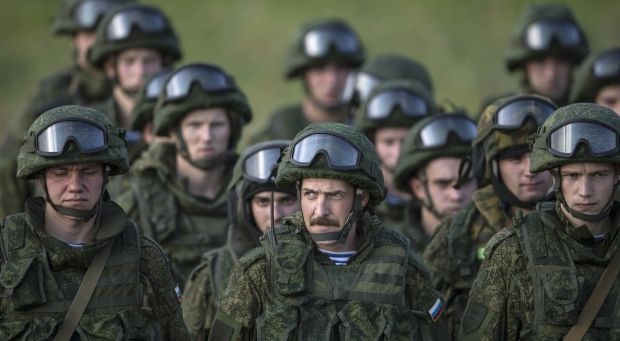 REUTERS
"According to the data the GUR has obtained, there are about 7,700 regular soldiers of the Armed Forces of Russia in Donetsk and Luhansk regions," GUR Chief Vadym Skybytsky said on TV Channel 112 Ukraine.
In his words, there has been no drastic change in the strength of Russian military personnel recently – their number remains steady, and redeployment and buildup, especially in the attacking echelon, are most active in the first and second army corps of Russia's armed forces.
The Ukrainian intelligence service also reports about the constant regrouping of the Russian forces, preparations, combat drills, and training on the shooting ground. Thus, Skybytsky said, the enemy continues its routine battle training and exercises possibly for a new offensive against Ukraine.
"There is no direct threat as of today. But there is proof that the Armed Forces of Russia, the fighting units of the first and second army corps have been training, and this is their routine job now. The situation [in the Anti-Terrorist Operation zone] remains tense. The enemy continues shelling the positions of the Ukrainian forces. In the past 24 hours, Ukrainian troops were attacked 57 times. What is more, Russia has been sending more and more weapons and fuel there," he said.
As UNIAN reported earlier, Russian President Vladimir Putin acknowledged during his recent press conference in Moscow on December 17 that Russia had sent personnel to Donbas to "solve certain issues, including in the military sphere."