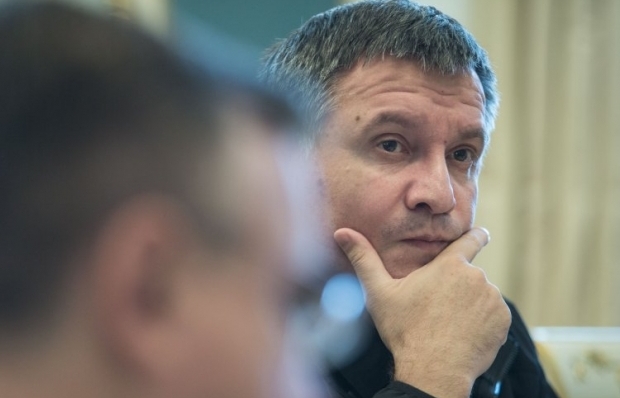 Avakov wants the NSDC to react to Russia's taking more Ukrainian territory / Photo from UNIAN
"It became clear by late night that it hadn't been an episode… Kominternove was given in first, it was followed by Zaichenkove and Vodiane, wasn't it? What's next? One Ukrainian village per day? You call it the Minsk process, don't you? The General Staff knows better? <…> We should urgently develop a response! A meeting of the National Security and Defense Council should be called," Avakov wrote on Facebook in the early hours of Thursday.
До ночі стало ясно, що це не епізод .. Спочатку здали Комінтерново, потім Заіченково і Водяне? А що далі? У день по укра...

Опубликовано Arsen Avakov 23 декабря 2015 г.
As UNIAN reported earlier, a reinforced militant company with armored vehicles entered the village of Kominternove located in a buffer zone near the Ukrainian-controlled strategic port city of Mariupol in Donetsk region.
OSCE monitors reported that a Ukrainian Armed Forces commander had told them that in the early morning of December 22 they had spotted the presence of five tanks, four 120mm howitzers, and 100-150 militants from the Donetsk People's Republic (DPR) terrorist organization in the village.
Later villagers told a Ukrainian journalist that the number of the local DPR militants and Russian occupiers, who seized the village, was almost equal.
Meanwhile, speaker for the Ukrainian General Staff of the Anti-Terrorist Operation Vladyslav Voloshyn said that the Ukrainian army would not be able to retake Kominternove as this would be a direct violation of the Minsk peace agreements.