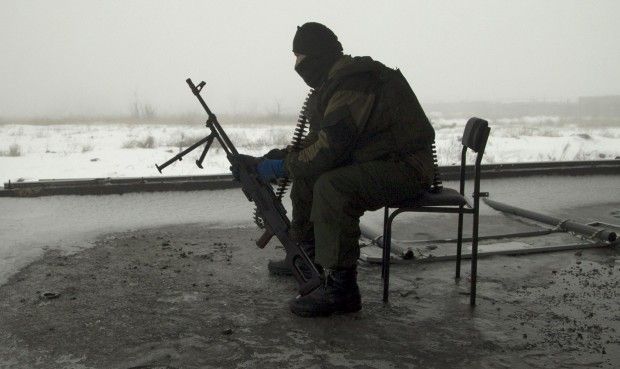 REUTERS
"Being under the influence of alcohol, a troop commander of a military unit stationed in the militant-held town of Makiyivka started firing small arms in a public place on January 15," the Ukrainian intelligence agency said.
Thefts of weapons and property by personnel of the combined Russian-separatist forces in Donbas have also been reported.
"A fighter from a motorized infantry regiment of the 1st army corps has stolen an assault rifle and ammunition for resale," the agency reported.
This fact was revealed by the command of the military unit only two weeks after the incident had happened, which, according to the GUR, indicates the lack of junior commanders' control of soldiers.
Head of the press center of the Ukrainian Anti-Terrorist Operation headquarters Oleksiy Mazepa reported earlier that Donbas militants had started to resign and desert their units on a large-scale basis because of reduced allowances.