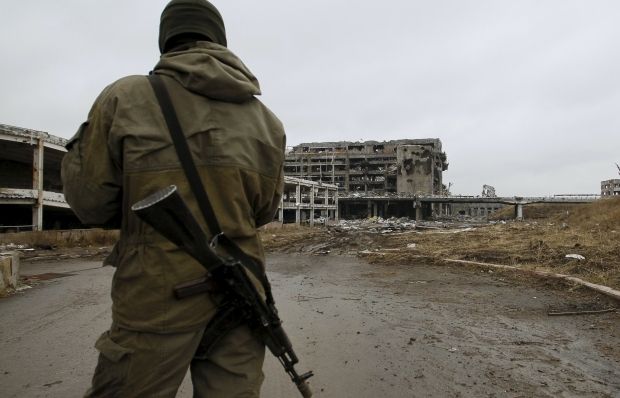 REUTERS
"The most dangerous situation is in the Mariupol direction. According to instructions by Commander of the 1st Army Corps (Donetsk) Major-General of the Russian armed forces Valeriy Asapov (alias Valeriy Primakov according to cover identification documents), the 9th special motorized rifle regiment of the Marine Corps (Novoazovsk) is being reinforced by personnel, military equipment and motor transport, as well as additional ammunition from rocket and missile artillery ordnance depots of the Corps," the intelligence service said.
What is more, measures to reinforce the fighting capacity of the 6th separate motorized rifle regiment (Stakhanov) of the 2nd Army Corps (Luhansk) continue, according to the intelligence service.
"Direct control over measures at the training field and in the HQ of the unit is executed by Corps Commander Major-General Yevgeniy Nikiforov (alias Yevgeniy Morgun according to cover identification documents), who is also Deputy Commander of the 58th Army (Vladikavkaz) of the Southern Military District of the Armed Forces of Russia," the GUR said.