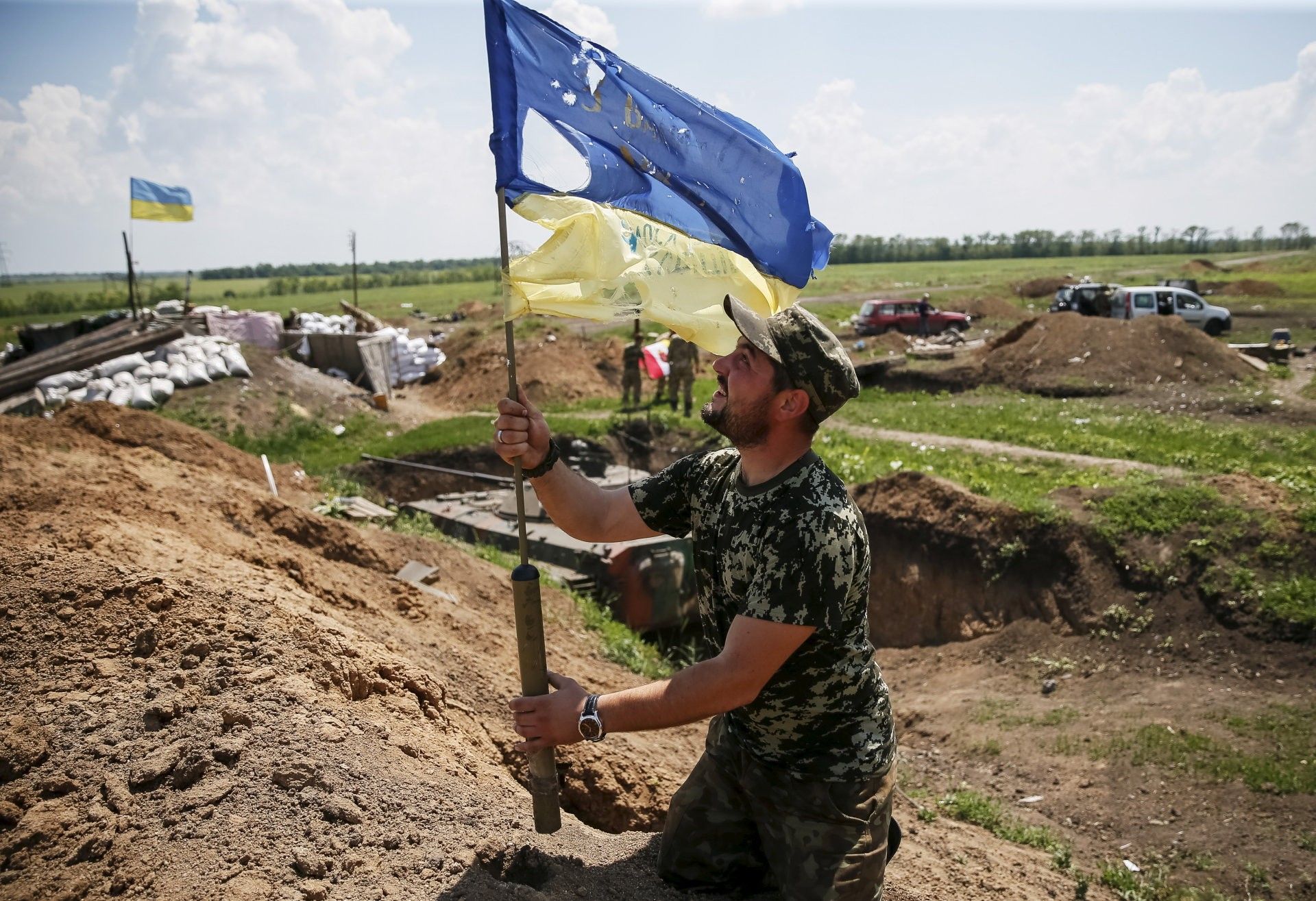 REUTERS
He noted that from the beginning of the year, 6,380 episodes of militant shelling has been recorded. He stressed that Russia has not been fulfilling the Minsk agreements. "Today the path of appeasing the aggressor instead of tightening the sanctions and other real action only leads to the growing number of victims among the Ukrainian military and civilians, as well as increases the risk of the outbreak of full-scale hostilities in Europe," said Koval.
According to the Ukrainian official, over more than two years, "the militants and their Russian masters" have killed 10,000 Ukrainians, wounded more than 20,000, and made about 2 million people leave their homes.
Read alsoApr 14 marks two years of Anti-Terrorist Operation in Donbas (infographics by Ukraine Today)Koval stressed that Russia has made Donetsk and Luhansk into "a huge testing ground for developing tactics and testing of advanced weapons."
He said that in recent years, there has been a build-up of Russia's armed forces in the western and south-western strategic directions, including directly near the state border of Ukraine.
"As of today, the Russian military group in the temporarily occupied territory of Ukraine now consists of 15 battalion tactical groups, eight company tactical groups, and a separate motorized rifle brigade," said the first deputy secretary of the NSDC.
Read alsoMilitants shoot down OSCE drone near HorlivkaHe added that the total number of the Russian military personnel in the region is about 36,000 soldiers armed with up to 300 tanks, 1,002 combat vehicles, 285 artillery systems, 149 multiple rocket launchers, 4 tactical rocket systems Tochka U, 461 combat aircraft, 303 helicopters, 23 warships and two submarines.
Koval stressed the need to strengthen sanctions against Russia, because it is a "foreign aggression, not the civil conflict" which is ongoing in Ukraine.