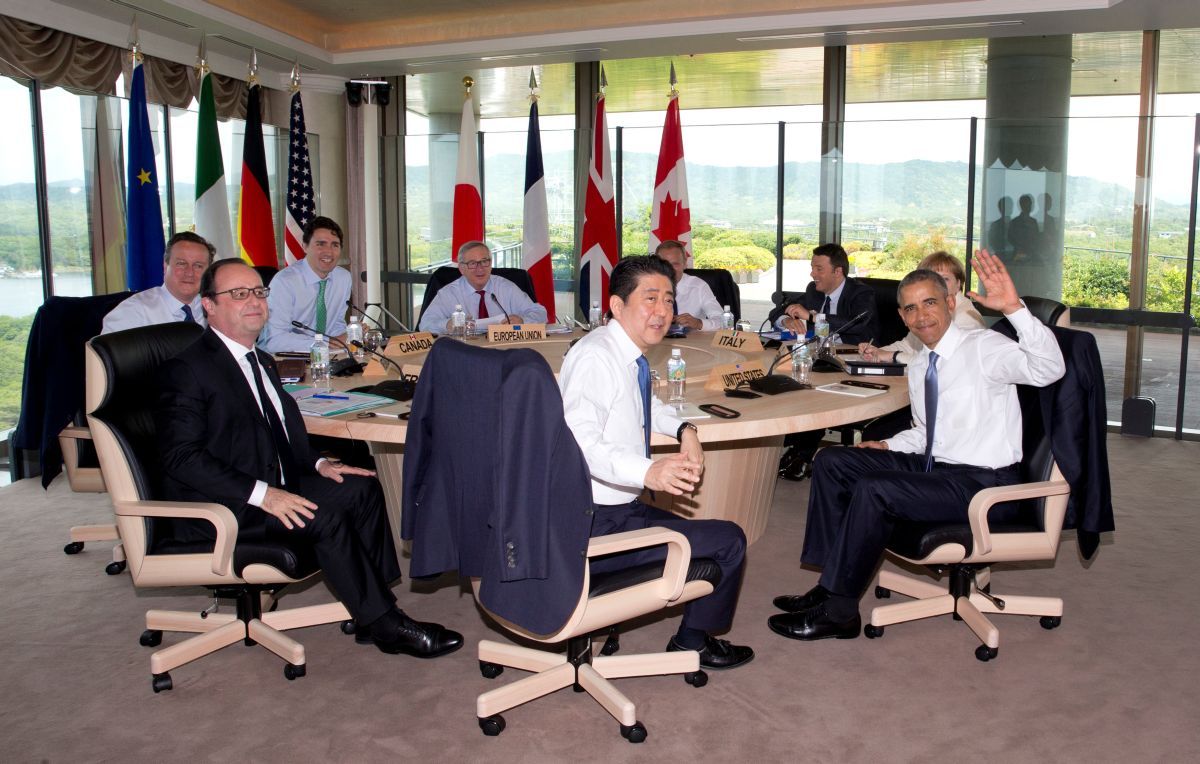 REUTERS
"The duration of sanctions is clearly linked to Russia's complete implementation of the Minsk agreements and respect for Ukraine's sovereignty. Sanctions can be rolled back when Russia meets these commitments," the declaration reads.
It is also noted that further restrictive measures can be taken against Russia "should its actions so require."
Read also"Too much violence": Obama urges G7 to resolve situation in UkraineBesides, the G7 leaders say that they "recognize the importance of maintaining dialogue with Russia in order to ensure it abides by the commitments it has made as well as international law and to reach a comprehensive, sustainable and peaceful solution to the crisis."
"We stand united in our conviction that the conflict in Ukraine can only be solved by diplomatic means and in full respect for international law, especially the legal obligation to respect Ukraine's sovereignty, territorial integrity and independence," the declaration reads.
The G7 leaders also reiterated their "condemnation of the illegal annexation of the Crimean peninsula by Russia" and reaffirmed their "policy of its non-recognition and sanctions against those involved."