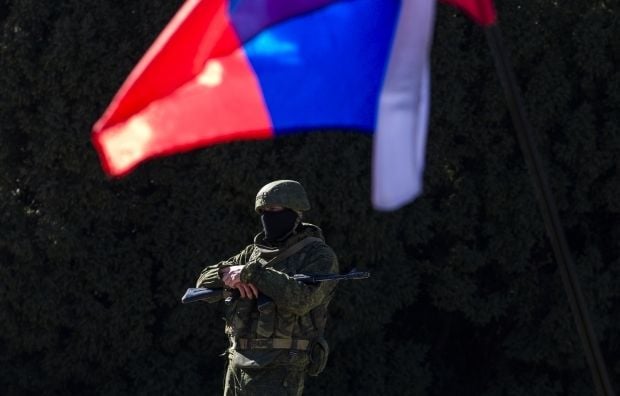 REUTERS
"At any rate, there is no Russian military activity in Ukraine," he told the press after a NATO-Russia Council meeting in Brussels on Wednesday, answering a question from UNIAN's correspondent about Russian activity in Ukraine. The Russian military presence has resulted in NATO boosting its strength within the Alliance's eastern member states.
Read alsoCaptive Russian soldier calls on Donbas comrades-in-arms to go homeSpeaking about the increased NATO presence, the Russian diplomat said that Russia believes these measures "have no grounds and are extremely counterproductive…..They are of a confrontational character, and weaken common European security and bring us back to Cold War security patterns," he said.
"Russia is not a threat to the Alliance's members," he added.
Read alsoWSJ: NATO to tread fine line on Russia following summitFurther, he said that NATO's open door policy "is not contributing to Europe's security."
"The territory of the Alliance's East European members is being converted into a base for military deployment and for military and political pressure on Russia. All these weaken, not strengthen, security in the region," he said.