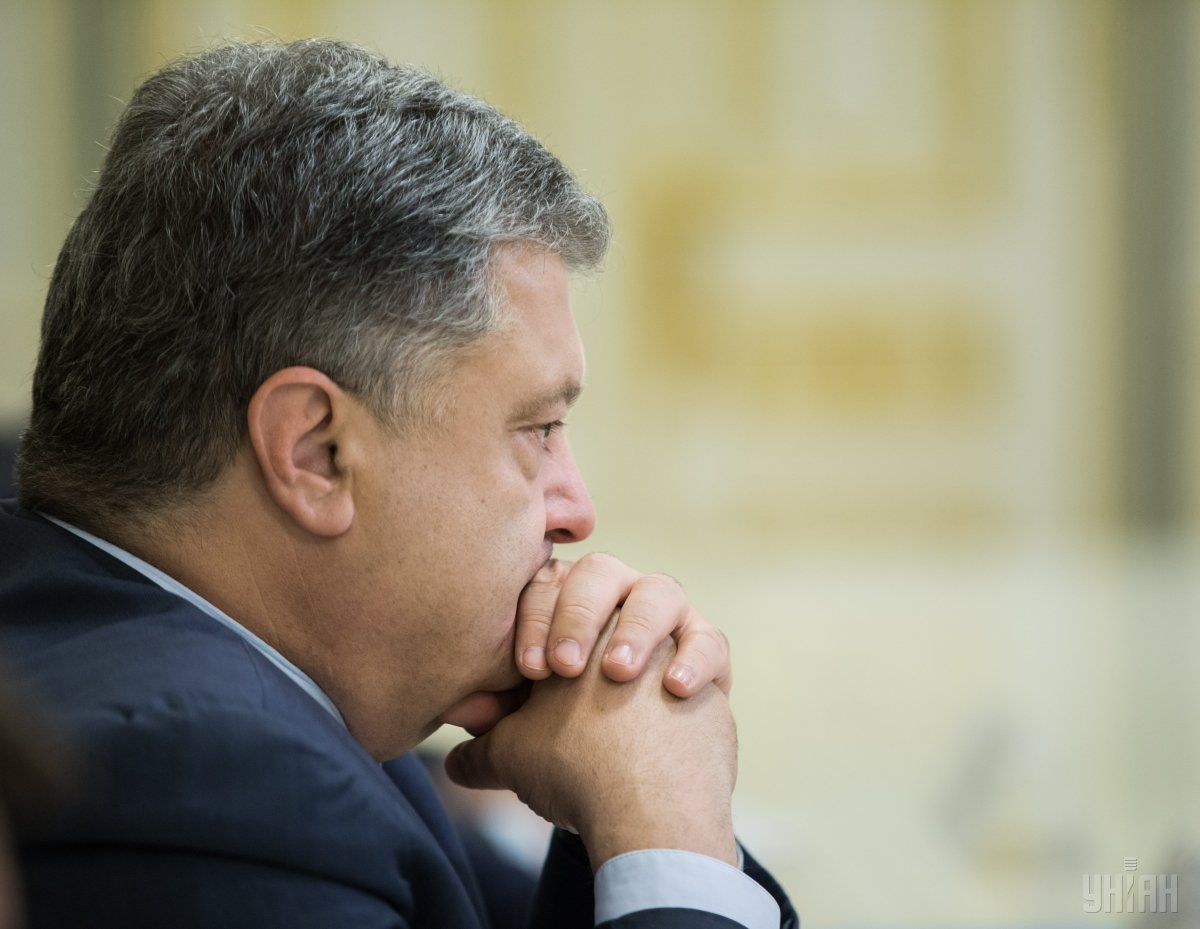 Poroshenko says the families of captured Russian soldiers asked him to pardon the captives / Photo from UNIAN
"[I'll] give you the figures: currently, in the occupied territory in the east of my country, we have more than 700 Russian tanks, more than 1,250 artillery systems, more than 1,000 armed personnel carriers, more than 300 multi-rocket launch systems," he told CNN in an interview.
This huge army is "supplied by Russia and keeps the territory occupied, attacking Ukraine," he said.
Responding to a request to explain if he had proof that the people who are in eastern Ukraine are Russian soldiers directed by the Russian military, Poroshenko mentioned 22 Russian paratroopers who "got lost in Ukraine."
"For example, in August 2014, we [captured] 22 Russian paratroopers, brought them to prison, demonstrated them to the whole world, receiving lots of [requests from] their parents, who were asking me, as president, to use my pardon right and give them back," he said.
"At the end of the day, when we had their tanks, their military IDs, their uniforms, they [the Russian authorities] said, OK, they lost their way," he said.
Read alsoPoroshenko pardons Russian GRU officers - ReutersThe Ukrainian president said that those Russian soldiers not only "got lost," but they moved "72 kilometers inside my territory, killing Ukrainian civilians, killing Ukrainian soldiers, just – providing an offensive operation," he said.
In his words, the only word that can describe this situation is aggression.
The Ukrainian president said that the captives had given testimony in a Ukrainian court and recognized the abovementioned facts.