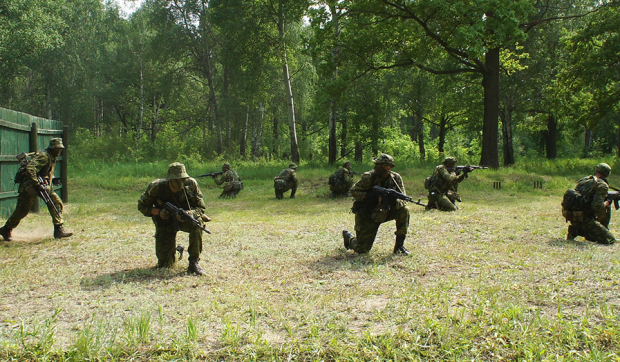 mil.ru
According to his post on Facebook, the accumulation of forces and military hardware of the Russian Armed Forces is being observed near the Ukrainian border in Rostov region.
Read alsoATO update on last day: 37 attacks on Ukraine, use of 152mm artillery"In particular, a significant amount of military equipment (cannon artillery, battle tanks) has been spotted near the villages of Matveev Kurgan, Zakadychnoe, Krynka and Demidovka. Military equipment and weaponry are located in forests and are camouflaged. The equipment is being guarded by persons in military uniform without insignia," Tymchuk said.
As UNIAN reported earlier, the Ukrainian intelligence service said that Russian reconnaissance planes had been spotted over the Sea of Azov and the Black Sea.
"In particular, reconnaissance planes Il-20 and Su-24MR of the Russian Aerospace Forces, which are capable of conducting a comprehensive surveillance operation at a depth of up to 400 km, were spotted in the airspace over the Sea of Azov and the Black Sea on October 25 and 26," representative of the Main Intelligence Directorate of Ukraine's Defense Ministry Vadym Skibytskiy.
From October 21 to October 27, the enemy greatly stepped up reconnaissance to monitor changes and ongoing activities of the Ukrainian forces participating in the Anti-Terrorist Operation zone in eastern Ukraine and the Ukrainian troops in general.