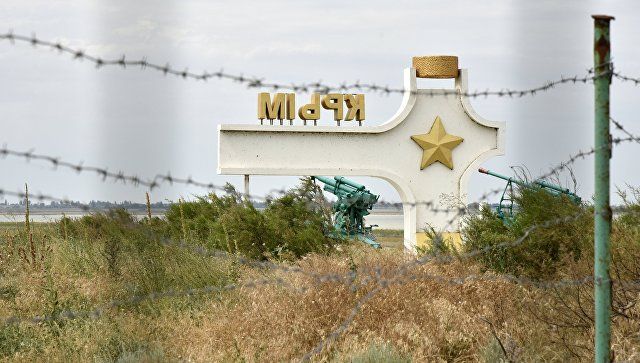 REUTERS
"It is not only the air force, but also Navy helicopters constantly patrolling the Black Sea. We also observed some maneuvers of military equipment alongside the administrative border. To our knowledge, this is happening within the framework of the drills, which involve units in the occupied Crimea as well. The situation so far remains highly dynamic," he said.
As UNIAN reported earlier, Russia announced a snap check of combat readiness in Crimea and North Caucasus with some 3,000 troops put on alert, according to TASS report of March 2.
The drills involved over 1,000 pieces of armament, military and special hardware.
The troops alerted in the snap check were put on a march to training ranges to repel a conditional enemy's "attack" on their way to the designated areas.
Military hardware involved in the exercises included T-72B3 tanks, BMP-3 infantry fighting vehicles, and BTR-82A armored personnel carriers.
Read also#CrimeaIsUkraine: U.S. Embassy in Ukraine reiterates "resolute support" for Ukraine's sovereigntyUNIAN memo. On February 27, 2014, armed men with no insignia blocked and captured the infrastructure of the Ukrainian military and border guards, as well as government facilities in Crimea.
On March 16, illegitimate authorities in Crimea held an illegal referendum and stated that almost 100% of the voters had supported the accession of Crimea to the Russian Federation.
On March 18, Putin and the representatives of the illegitimate authorities of Crimea signed a treaty between the Russian Federation and the Republic of Crimea on Crimea's accession to Russia.
Almost all countries in the world chose not to recognize the breach of Ukraine's territorial integrity, having condemned the Kremlin's actions.