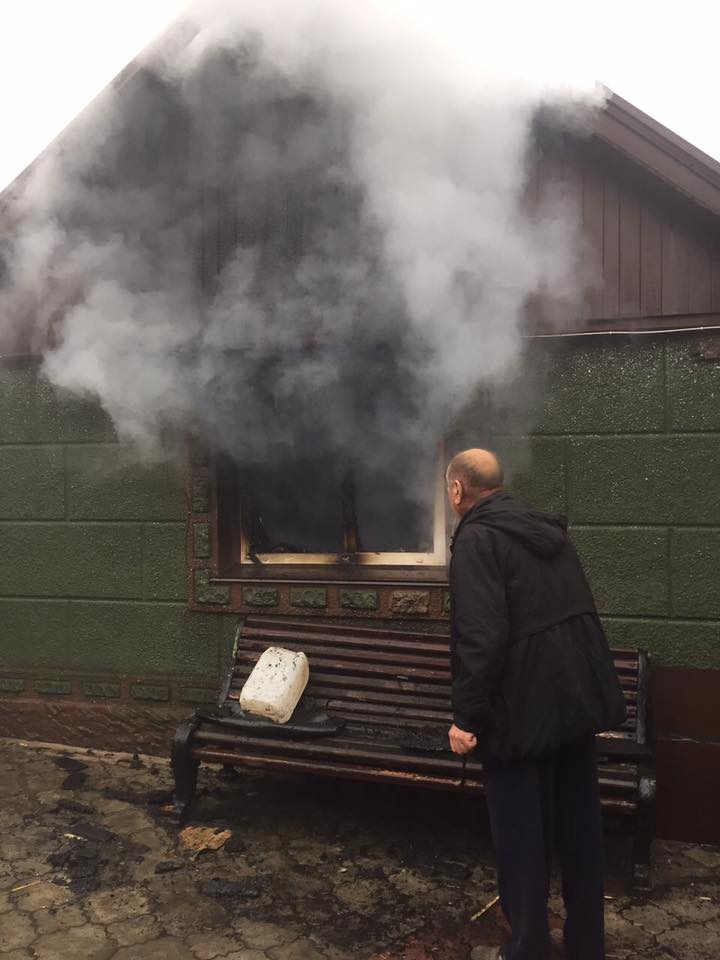 Facebook / Вячеслав Аброськин
"Avdiyivka. At 15:20 local time, fighters from the "DPR" [self-proclaimed Donetsk People's Republic] attacked the old part of the town. A house at 139 Kolosova Street has been destroyed. It's still on fire. A woman, born in 1949, has been injured. A team of investigators from Avdiyivka's police department is working on the spot," head of the National Police's main department in Donetsk region Viacheslav Abroskin wrote on Facebook on Sunday.
Avdiyivka has been a hot spot of the Donbas war for many months in a row.
A recent attack on Saturday, March 18, hit residential houses. Ukrainian police officers evacuated an old man, born in 1929, who survived the attack.