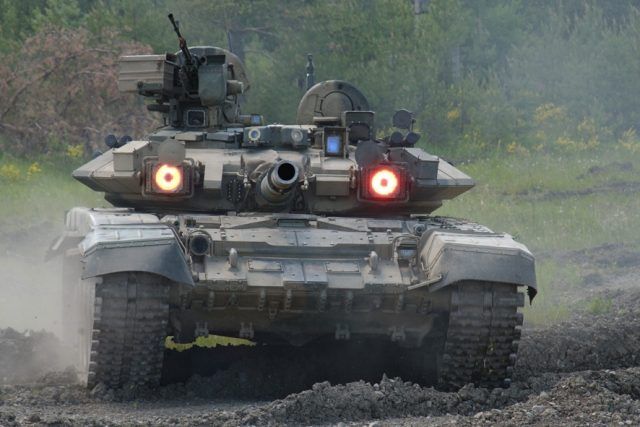 A distinctive feature of the T-90 is "glowing eyes" / Photo from bellingcat.com
"In the summer of 2014, reports of T-90 family tank sightings in eastern Ukraine started to appear," Bellingcat said in its investigation titled "Tankspotting: T-90As in the Donbass" whose English version is available here.
A distinctive feature often associated with the T-90 family tanks is "glowing eyes" on the turret. These "eyes" are the electro-optical interference emitters of the Shtora-1 active protection system, intended to disrupt the guidance systems of anti-tank guided missiles (ATGMs).
Read alsoBellingcat: Ukraine Buks images geolocated far from ATO, only Russia Buk within MH17 range"One piece of visual evidence has surfaced in the form of a YouTube video, reported to have been filmed on August 25, 2014. That would place the video's filming date towards the end of the battle of Ilovaisk, meaning a phase of active hostilities between the forces. A noteworthy fact is that a number of Russian tanks were destroyed during the battles," Bellingcat wrote.
The exact filming date however is difficult to determine without access to the original source, but the video can be geolocated to confirm the filming location.
The existence of the video was first reported by Ukrainian conflict researcher Askai707, who tweeted about it on November 21, 2016. At the same time, he posted a geolocation of the video, documenting the presence of T-90A tanks in the conflict zone. The video was filmed near a railroad crossing south-east of Lyse (48.469797 39.596891), a small Ukrainian locality in Luhansk region.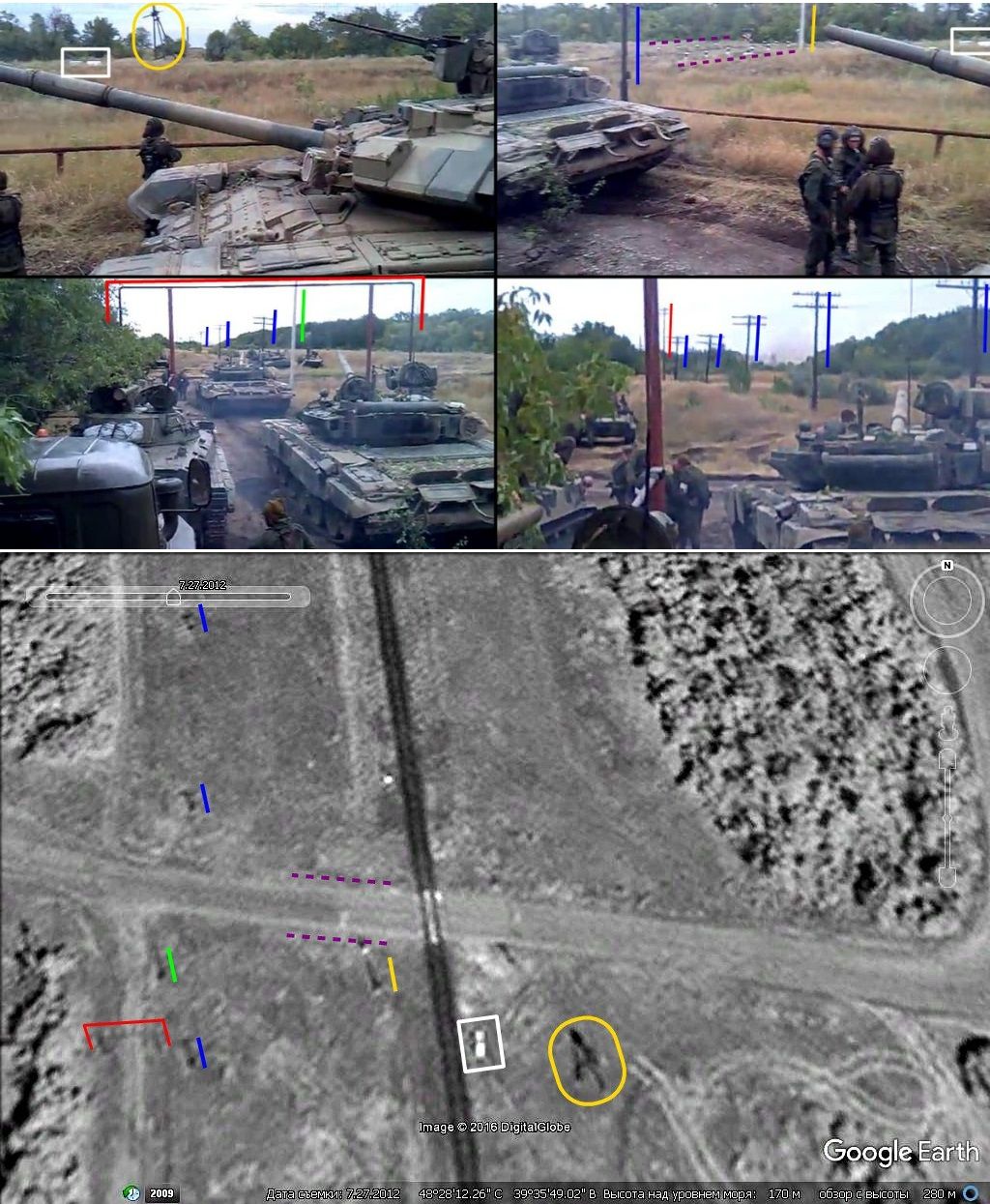 The video was filmed near a railroad crossing south-east of Lyse / Photo from bellingcat.com
"According to a situation update by Ukraine's National Security and Defense Council for the date, Ukrainian positions were holding at Novosvitlivka – just 6 km west of Lyse where the video has been filmed. Proximity of hostile forces could thus be one explanation of the uncovered elements of the Shtora-1 countermeasure suite," Bellingcat wrote.
The T-90A tanks are likely from the 136th Motorized Infantry Brigade, the investigative article concludes with reference to the sightings and analysis compiled by Askai707 and InformNapalm, another international OSINT community headquartered in Ukraine.