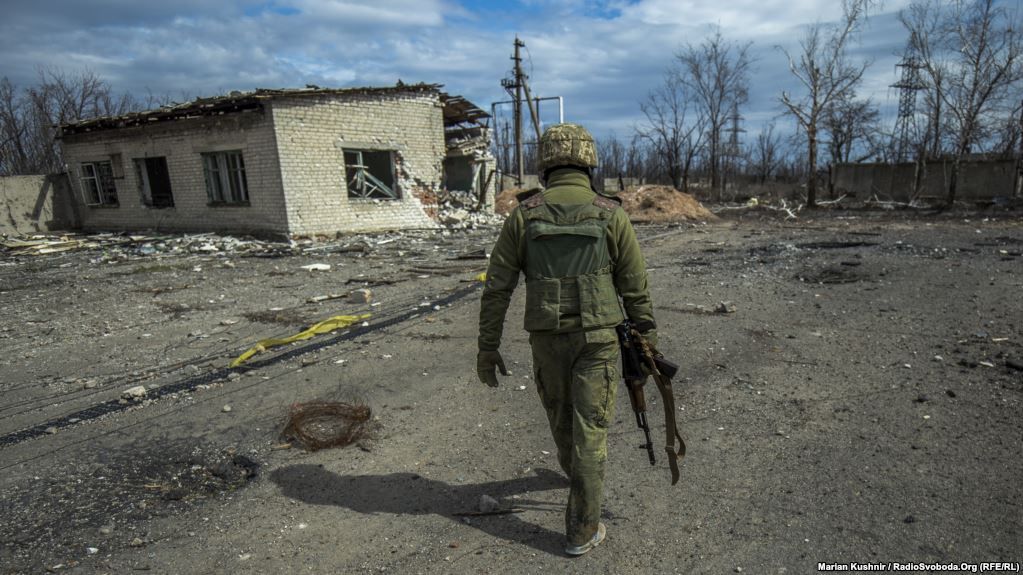 radiosvoboda.org
"According to preliminary information, two soldiers of the Ukrainian Armed Forces were killed as a result of the shelling of the stronghold of one of the mechanized brigades located near Avdiyivka," the headquarters press service wrote on Facebook.
Read alsoBellingcat: Russia's tanks in Donbas represent "peak" of its warfare capability"In this direction, the enemy used tanks, 82mm mortars, grenade launchers of various types, and large-caliber machine guns," the press service reported.
As UNIAN reported earlier, Ukrainian President Petro Poroshenko in his interview with Sky News insisted that the Donbas crisis is a real war, not a frozen conflict.
Since the beginning of 2017, Ukraine has lost 69 servicemen and over 420 have been wounded, he said "Is it a frozen conflict? It is a true hot war. It is real aggression," the president said, according to his press service. According to the Head of State, there are over 700 Russian tanks, over 1,250 artillery systems and over 300 multiple rocket launchers in the occupied Ukrainian territory.