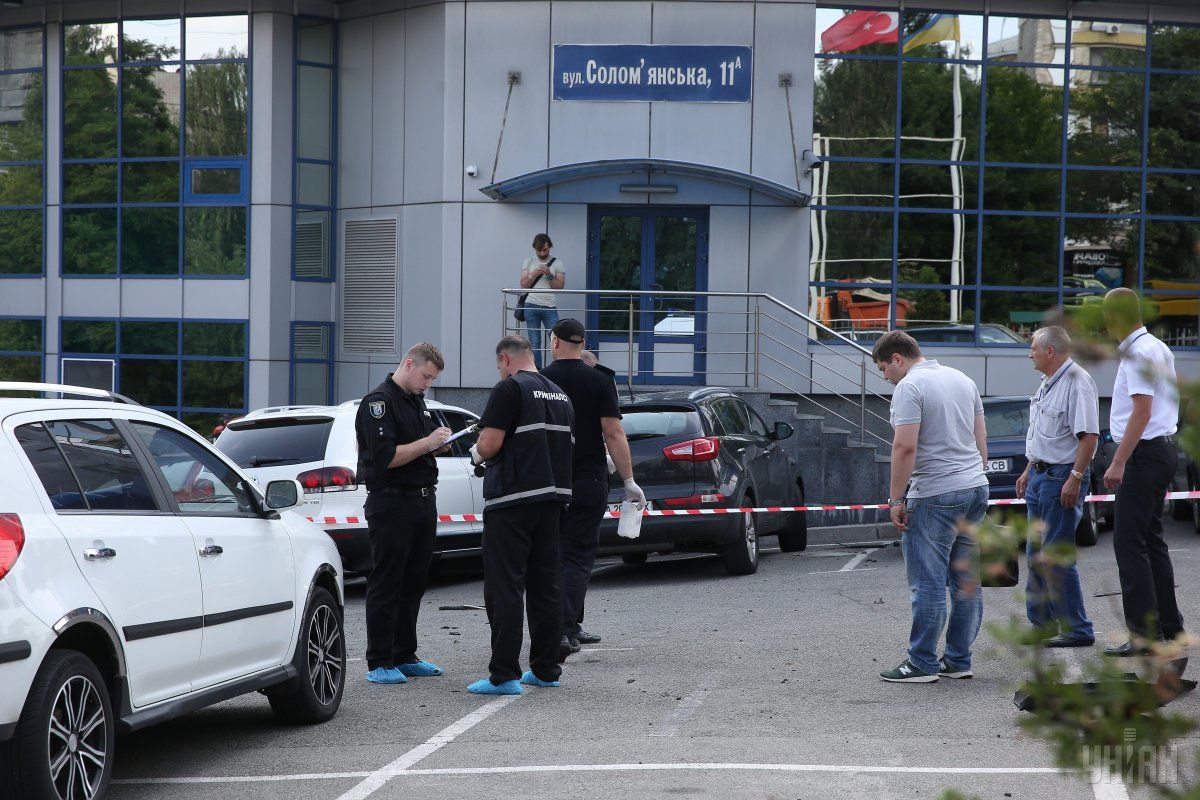 Photo from UNIAN
"It was thanks to him that Ukraine was able to substantiate its position in The Hague on Russia's involvement in armed aggression, and before that, it provided all such documented facts through diplomatic channels and through channels for the exchange of intelligence with the allies' intelligence agencies," a source in law enforcement agencies told LB.ua.
According to the source, Shapoval not only planned reconnaissance raids into the deep rear of the occupied areas in Donbas, but directly participated in them.
Read alsoMilitary intelligence officer killed in car blast in Kyiv (Photo)"The unique feature of the intelligence operations was that they used means to document the [action of] Russian occupation forces, their relocation, the availability of modern models of electronic warfare systems and weapons of destruction, doing this in such a way that it could serve as unconditional proof of Russia's armed aggression against Ukraine, especially regarding the use of the regular battalion task force and the latest weapon systems that are produced in Russia only," he said.
In addition, individual reconnaissance operations concerned timely alerts about the deployment of Russian artillery, including long-range systems, which greatly reduced the loss of Ukrainian troops and civilians.
"The enemy eliminated Maksym for everyone to see, including as an element of intimidation and as an element of information warfare against the most devoted sons of Ukraine," the source told LB.ua.
As was reported, a car with a military intelligence officer was blown up in Kyiv on the morning of June 27. The incident was qualified as a "terrorist attack."