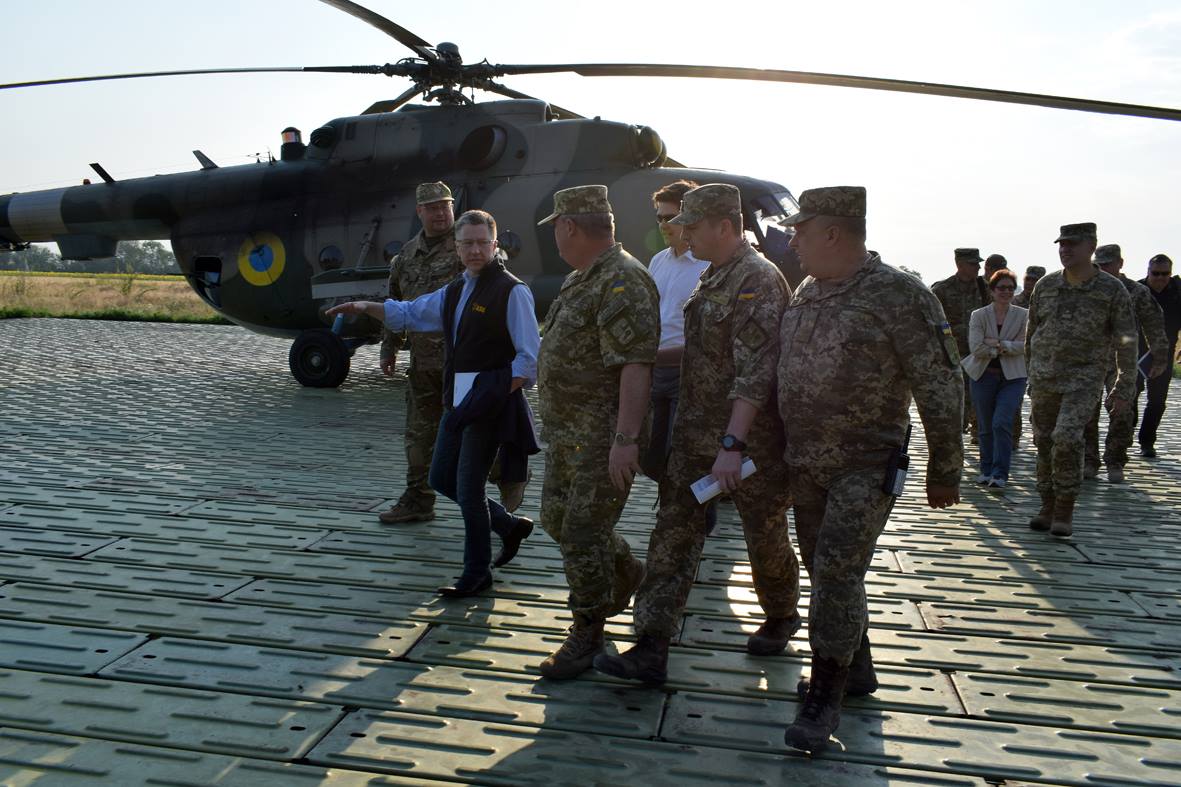 Photo from facebook.com/ato.news
"A few observations that I would make just after visiting today: This is not a frozen conflict. This is a hot war. It is truly a high degree of suffering as a high human cost to this conflict," he said while visiting the war-torn town of Avdiyivka in eastern Ukraine as a member of a U.S. delegation on Sunday, July 23.
The U.S. envoy arrived in Donbas "to see first-hand the situation along the line of conflict."
The delegation visited a renovated school and Avdiyivka Coke Plant.
In his words, this is a terrible tragedy, because Ukraine is known as a flourishing state. "The United States' goal here is the restoration of Ukraine's sovereignty and territorial integrity," Volker added.
After the visit to Ukraine, he plans to hold a series of meetings with representatives of European governments to form a consolidated position on the situation in Donbas.
Read alsoWar-damaged Avdiyivka again connected to power grids – local authorities
As UNIAN reported earlier, Volker's tour started with a visit to the "Donetsk" tactical force headquarters. On July 24, is he visiting Kyiv to meet Ukrainian leaders. He is scheduled to visit Paris, Brussels, Vienna, and London as part of his latest tour.