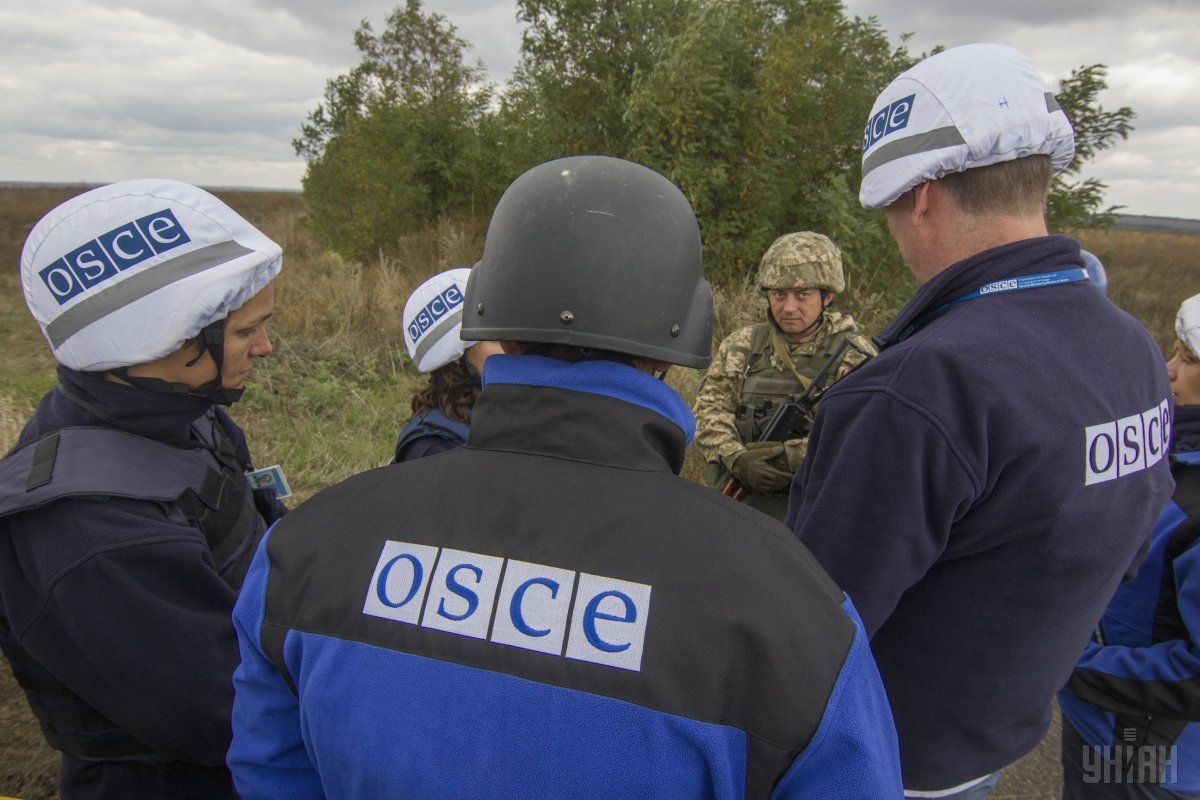 Photo from UNIAN
In violation of the Minsk agreements, the so-called "Donetsk People's Republic" ("DPR") denied the SMM access to the Novoazovsk checkpoint, even though it continued to allow other civilian traffic through the same location, as earlier reported by UNIAN.
The SMM stated that a senior-level member of the DNR intelligence/reconnaissance service cited orders to deny access to the unarmed civilian observing mission.
Read alsoOSCE spots militant military equipment traveling to NovoazovskWhile attempting to cross, the SMM observed one BTR-80 armored personnel carrier (APC) traveling from the direction of Russia to Novoazovsk. During the three-hour wait, the SMM observed five military-type trucks transporting men in military-style attire from the direction of Novoazovsk toward Russia. They later saw the same five trucks, empty, returning toward Novoazovsk without the men.
OSCE SMM Twitter, wikimedia.org
These observations may find some explanation in recent statements by the UAF and recent social media reports. Chief of the General Staff and Commander-in-Chief of the Armed Forces of Ukraine Viktor Muzhenko alleged that Russia recently increased its military presence on Ukraine's eastern border, with three motorized rifle divisions in the Russian cities of Smolensk (144th Motorized Rifle Division), Valuyki (3rd Motorized Rifle Division), and Novocherkassk (150th Motorized Rifle Division).
Social media reports also indicate that there could be a military buildup along the border. Photos show rows of tanks at a train station in Pokrovskoye, Rostov Oblast, Russia, just west of Rostov-on-Don, where Russia's Southern Military District is headquartered. A video shows nine tanks — what appear to be BMP-2 tanks — one marked "131" with a square with a diagonal line in it, in a field near the same train station.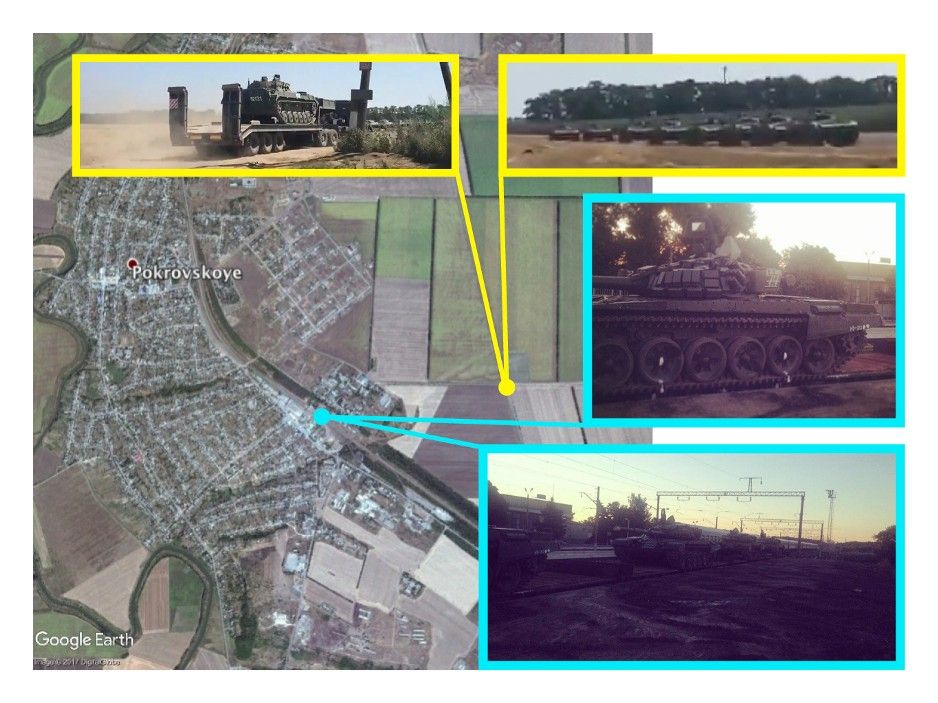 google.com/earth, pbs.twimg.com
Taken together, each piece of information indicate a high likelihood that Russia is moving military equipment into the non-government-controlled areas of eastern Ukraine. This is not necessarily a buildup of military equipment — the SMM observed equipment moving in both directions, so it may be part of a regular rotation schedule. In either case, these actions are in clear violation of the Minsk agreements and are further evidence of Russian military activity within Ukraine's borders.