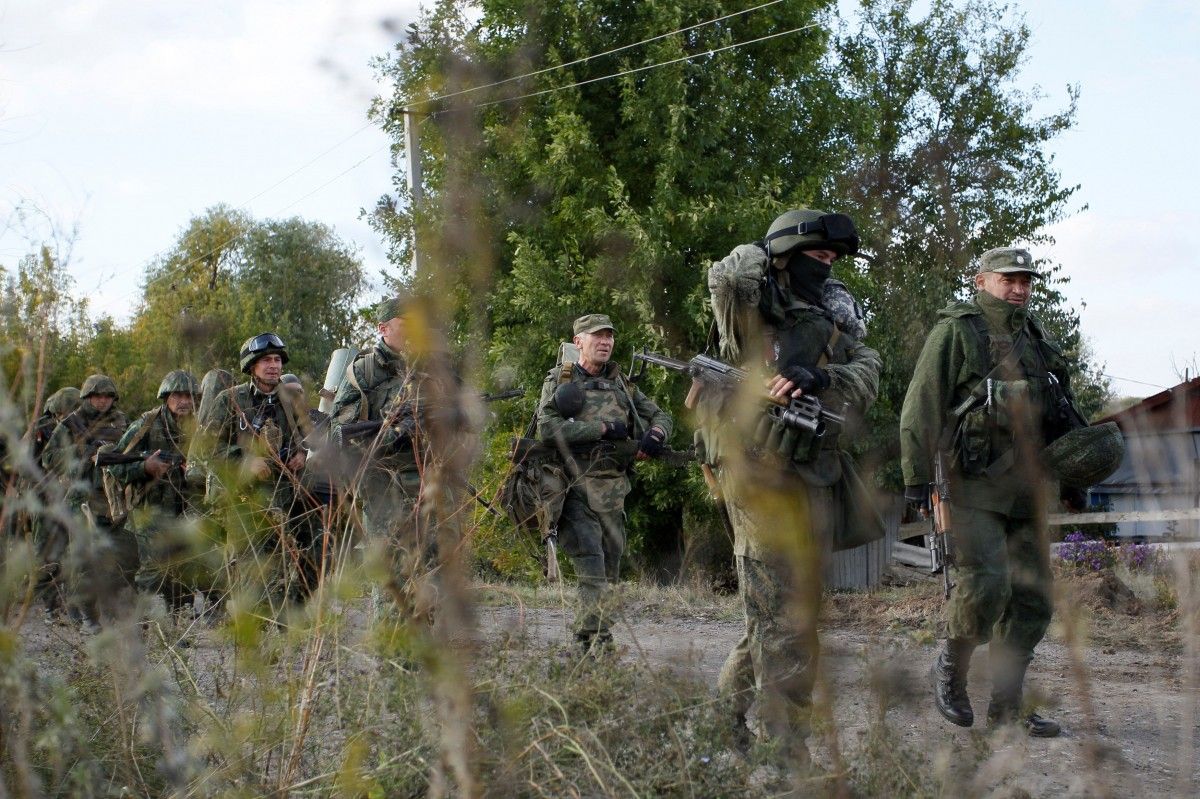 REUTERS
"Preparations for the rotation of the officers of the Armed Forces of the Russian Federation are under way at the tactical level of the occupiers' so-called army corps. It suggests a snap rotation of Russian commanders and chiefs [to replace those] who have poorly developed individual skills, carelessly perform their duties and have failed to make a good showing amid military operations against the [Ukrainian] Anti-Terrorist Operation forces," Ministry Press Secretary for Anti-Terrorist Operation issues Andriy Lysenko has said at a briefing in Kyiv.
Read alsoUkraine reports 2 WIA's amid 23 enemy attacks in last dayIn his words, "this category of officers is generally not allowed to undergo tests for further service in the Russian occupation forces."
According to him, the officers of one of the units of the so-called 1st Army Corps of the Russian Armed Forces took a test in Donbas on November 5.
"Out of the 80 officers who were supposed to take the test, a mere 15 were admitted. No decision has been taken yet as for the rest," Lysenko said.
He claims the testing is used by the Russian command as one of the ways to bolster personnel motivation for intensifying military operations against Ukrainian troops.
In addition, he said, the manning of the Russian occupation forces in the occupied areas in Donetsk and Luhansk regions has been deteriorating. "The leaders of the advanced units are trying to conceal that there is the lack of personnel and send false reports to the higher headquarters," Lysenko added.