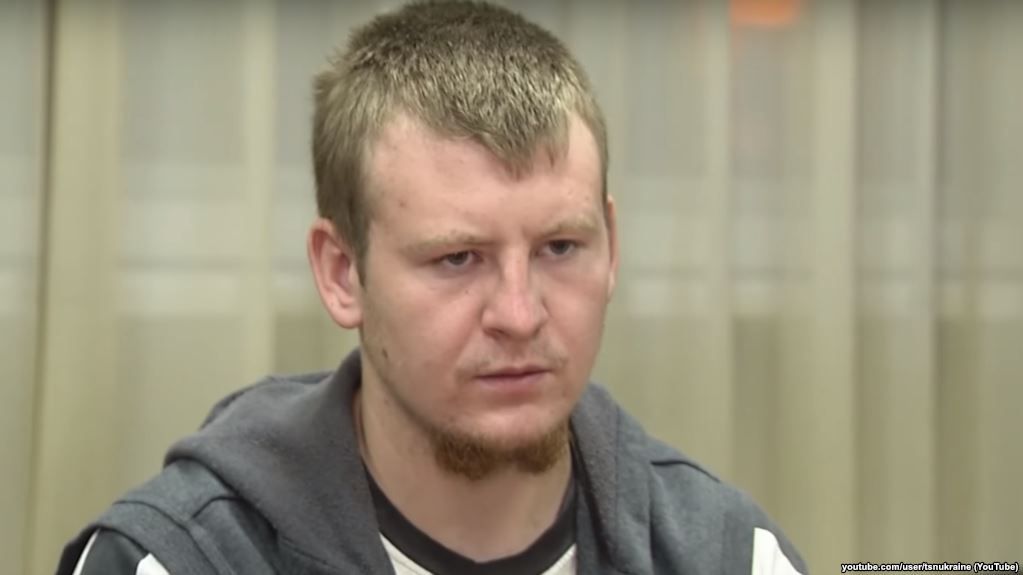 Ageyev was detained by Ukraine's armed forces in in Luhansk region in June 2017/ Photo from svoboda.org
However, Ageyev's lawyer Viktor Chevhuz claims the list includes two Ukrainian citizens who were detained together with Ageyev near the village of Zholobok in summer 2017, hromadske.ua said.
These are Bohdan Venger and Serhiy Gladkov, both are on the Ukrainian Myrotvorets website's terrorist database.
Read alsoU.S. calls on Russia to exchange POWs, hostages before Christmas"I'm now communicating with the Russian consulate and representatives of the Ukrainian authorities if there is a possibility to include my client in the lists for the exchange, as his name is not there. Neither the self-proclaimed LPR (Luhansk People's Republic) nor the DPR (Donetsk People's Republic) has asked about him for some reason," he said.
Hearings on the Ageyev case de facto began on December 13. Viktor Chevhuz, who was going to represent Ageyev's interests since the summer of 2017, officially began performing his duties early in December 2017. "There was certain organizational misunderstanding with the consulate. I'm his official defender now," he explained.
As UNIAN reported earlier, Russian contract soldier Ageyev, 22, was detained by members of the 93rd separate mechanized brigade of the Armed Forces of Ukraine in Luhansk region on June 24, 2017. He was member of a special forces group who were neutralized near the town of Zholobok. Ageyev and three other fighters are charged with terrorism and are now in a detention center in the town of Starobilsk. Ageyev's mother, his friends and former colleagues confirmed in an interview with journalists that after compulsory military service he signed a contract in March 2017 to serve in the Russian army. The Defense Ministry of Russia maintains that Ageyev had previously served in the Russian army, but "was dismissed."