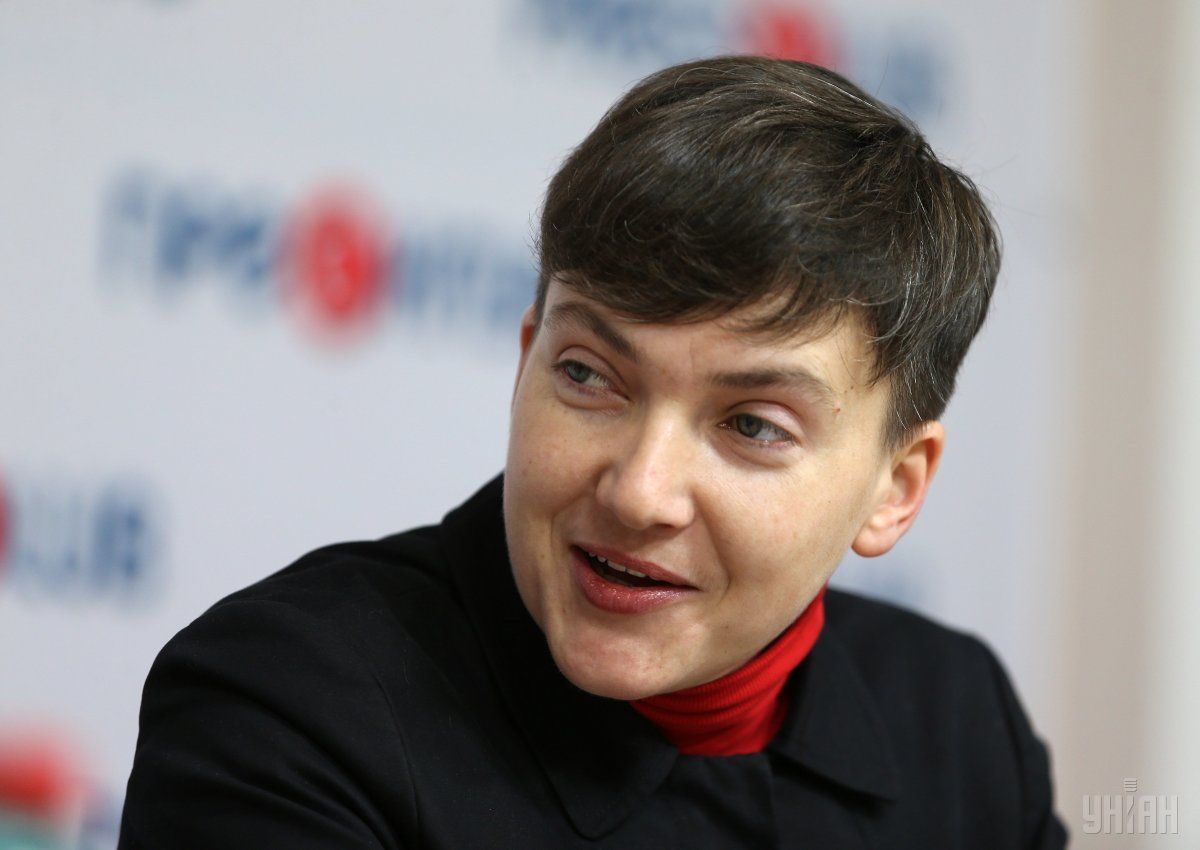 Photo from UNIAN
Speaking during a live broadcast on ZIK, Savchenko gave the reason that someone should look for prisoners of war and hostages who were not listed for a swap, which is in the pipeline.
Read alsoSavchenko makes another controversial statement about Donbas war"After the exchange takes place, people who will not be returned will still remain there. You have heard that there are 74 people on the lists for exchange, and 98 people are on Ukraine's Minsk lists. There are also those whose whereabouts are unknown, i.e. it is necessary to visit those 20-30 who have not been given back, and to find those who have not been found, and to find the burial places of missing persons – someone should do this," she said.
As UNIAN reported earlier, Savchenko in early December once again visited the occupied areas in Donbas, where she met with the so-called deputy leader of the self-proclaimed "Donetsk People's Republic" ("DPR") Alexander Timofeev, nom de guerre "Tashkent."