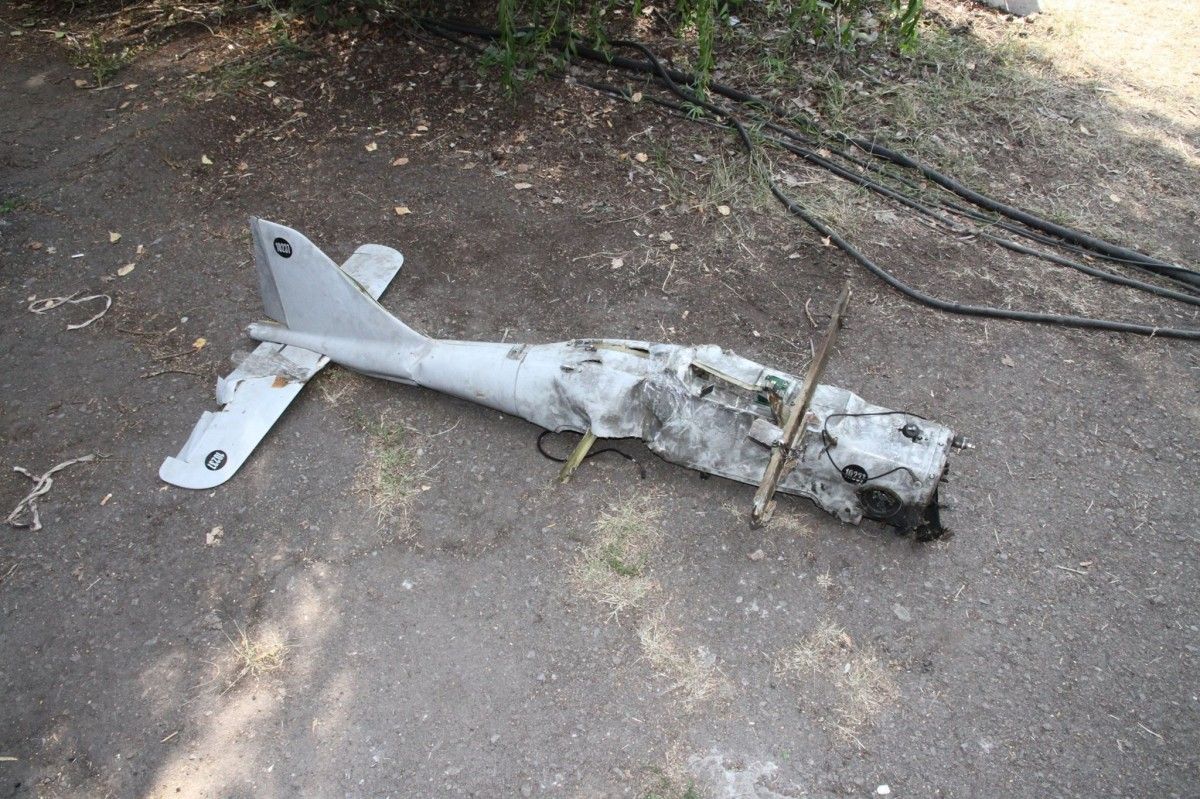 An Orlan-10 downed near Amvrosiyivka in July 2014 / Photo from facebook.com/ato.news
The drone was downed at about 22:00 local time near the village of Kurdiumivka outside the town of Toretsk in Donetsk region, TSN said.
An operation is now under way to find the remaining parts of the UAV.
Read alsoRussian experts on UAVs arrive in occupied Donbas The Orlan-10 is developed by Russian-based Special Technological Center Ltd. The hull and the engine are made in Russia, its electronic components come from Taiwan.
Russia often uses this model in Donbas for reconnaissance and adjustment of artillery fire.
The price of the drone alone is around 5-7 million rubles (US$87,000 – US$120,000). Such UAVs are usually used in a group of two or three aircraft per operation. If there are three drones in the group, the first one is used for reconnaissance from a height of 1-1.5 km, the second one for electronic warfare, and the third one is a transponder that transmits intelligence information to the control center (it flies at a height of 4.5-5 km or higher). More often, the group consists of two devices for reconnaissance and uplink. It is likely that if two UAVs are engaged, the one used for reconnaissance additionally carries equipment for electronic jamming.
Ukrainian troops shot down an Orlan-type drones before, which is another proof of Russian forces' presence in Donbas.
In particular, in July 2014, an Orlan-10 was downed near the town of Amvrosiyivka in Donetsk region, which is now a Russian-occupied area.
Aerial reconnaissance with the use of drones is banned by the Minsk agreements.