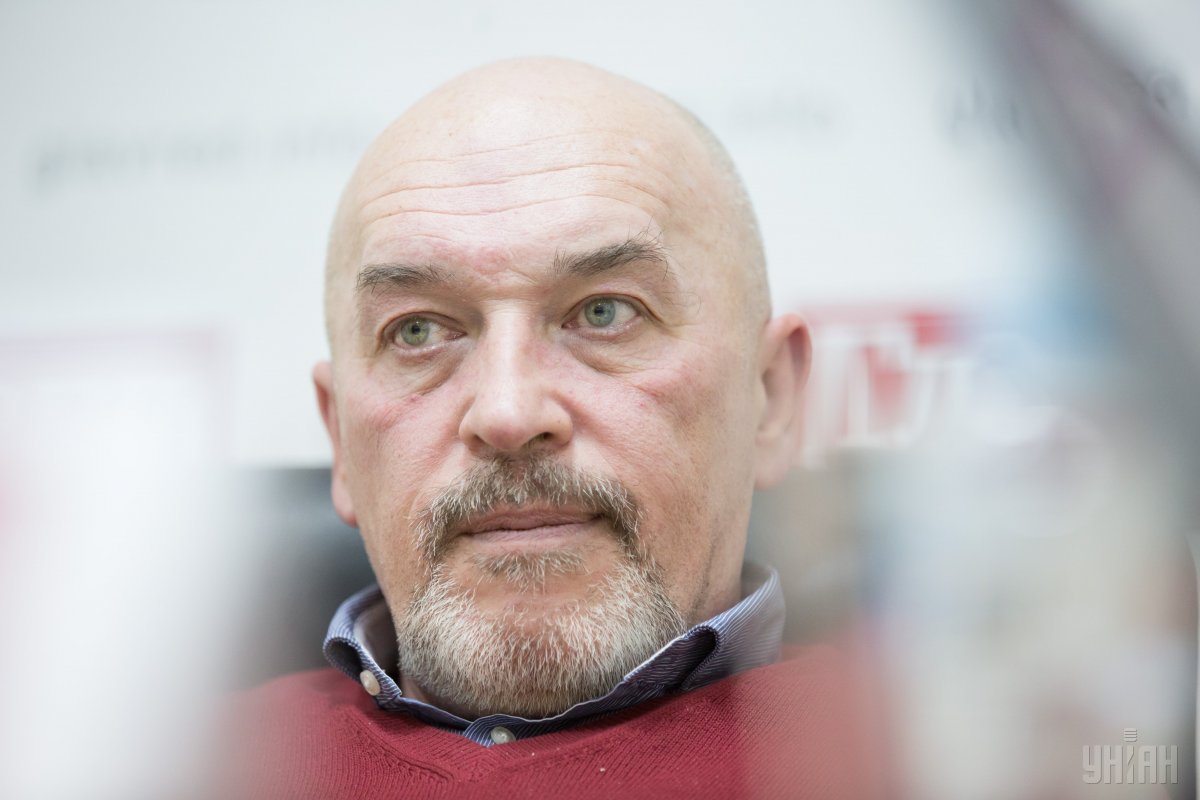 Ukrainian Deputy Minister for Temporarily Occupied Territories and Internally Displaced Persons George Tuka / Photo from UNIAN
"I hope it might happen even in January, in February," he told 112 Ukraine, answering a question when he expects the next stage of the release of Ukrainian hostages.
The first stage was conducted on December 27, 2017.
Read alsoBig swapUkraine extradited 233 individuals who were imprisoned on charges related to the Donbas war and were serving their term in Ukrainian prions, to the self-proclaimed republics in Donbas. In turn, 73 Ukrainian prisoners of war and civilians were released by the other side.
Yuriy Biriukov, an adviser to the Ukrainian president, said the militants had returned 32 Ukrainian servicemen and 41 civilians. "They are bloggers, fans of FC Zorya Luhansk. There are many civilians there. There are also women there," he said on TV commenting on the December 27 swap.
Ukrainian politician and Vladimir Putin's close friend Viktor Medvedchuk, who is actively engaged in talks on an exchange of prisoners between Ukraine and the self-proclaimed republics in Donbas, told Russia's state-owned TV Channel Russia-1 late in December he expected that the next swap might be conducted according to the "74-for-29" formula.
"The principle 'all-for-all' has been implemented today – this is the first stage of the implementation of 'all-for-all' principle. The second stage is about the fact that Ukraine keeps 74 more people being searched by Donetsk and Luhansk. And we've determined the whereabouts of 29 people we're looking for in Donetsk and Luhansk. In fact, we can speak about the second stage," Medvedchuk said on December 27.
Chief of the SBU Security Service Vasyl Hrytsak, in turn, welcomed the recent exchange of detainees, saying that the Russian-backed militants still hold 103 Ukrainian captives, and there are dozens imprisoned in Russia.
In total, 3,215 Ukrainians have been either released or have had their whereabouts determined, however, 402 Ukrainian citizens are still missing.
Ukrainian Presidential Representative in parliament Iryna Lutsenko announced a new round of the talks on the exchange of prisoners between Ukraine and the self-proclaimed republics.