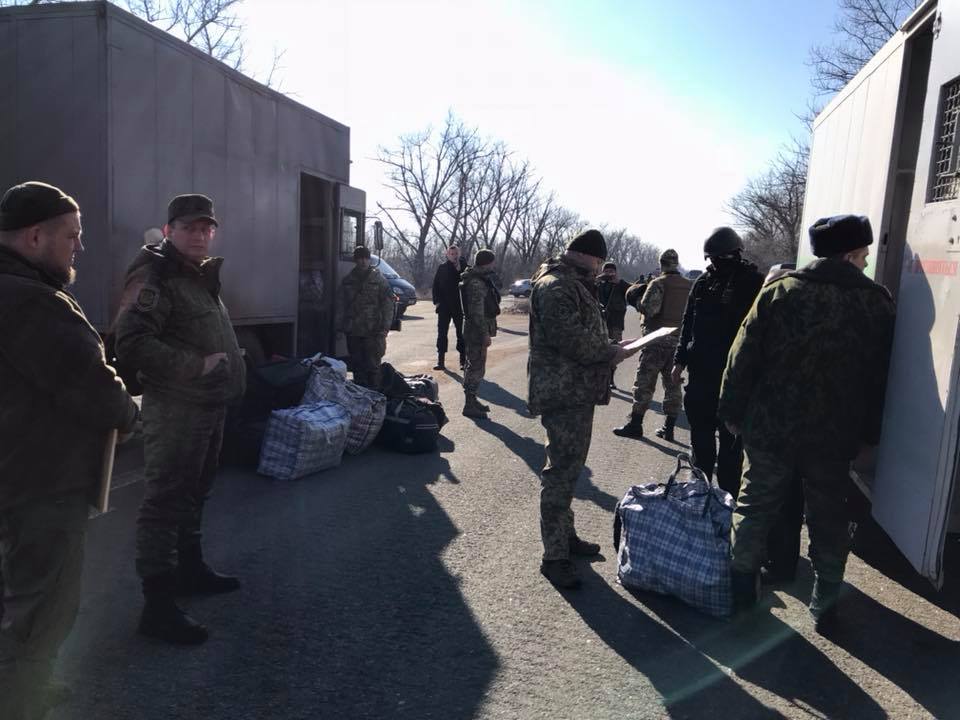 Photo from facebook.com/bohdan.kryklyvenko
Twenty more people who had been serving their term in prisons in Russian-occupied areas in Donbas, eastern Ukraine, have been transferred to Ukrainian-controlled territory.
Read alsoBig swap"At 12:00 today, February 7, 2018, Ukrainian Parliament Commissioner for Human Rights Valeriya Lutkovska picked up 20 more people who had been jailed before the conflict. Thus, we have already managed to evacuate 186 people from the occupied areas in Donetsk region in more than two years," head of Lutkovska's Secretariat Bohdan Kryklyvenko wrote on Facebook on February 7.
The transfer of the prisoners was monitored by member of the Verkhovna Rada Committee on Human Rights Iryna Suslova and the OSCE Special Monitoring Mission (SMM) to Ukraine.
According to Kryklyvenko, over 500 appeals from prisoners' families requesting the transfer of their relatives to the government-controlled territory remain unaddressed. "It has not yet been possible to establish contacts with Luhansk [region whose part is also occupied by Russia]," he added.
As UNIAN reported earlier, Ukraine on December 27, 2017, extradited 233 individuals who were imprisoned on charges related to the Donbas war and were serving their sentences in Ukrainian prions, to Russian-backed militants in Donbas. In turn, 73 Ukrainians (32 prisoners of war and 41 civilians) were released by the other side.